2015 Nelson–Marlborough Architecture Awards
Two shelter buildings for a remediated park, an alehouse, two houses of a very high calibre, and a new commercial office building designed using home-grown technologies have been rewarded at the 2015 Nelson–Marlborough Architecture Awards.

Marc Barron, convenor of the awards' three-person jury said submissions were received across a broad range of building types, including education, commercial, hospitality and public buildings, as well as residential.

The other members of this year's jury were architect Ralph Roberts, executive director of Warren and Mahoney and head of the practice's Wellington studio, and lay juror Craig Potton, a photographer, environmentalist and director of Nelson-based publishing company Potton & Burton.


Full list of winners and judges citations below: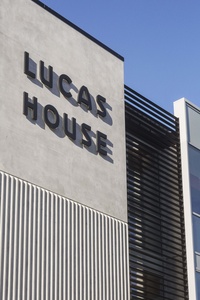 Commercial Architecture:
Lucas House – Generation 2 Timber Structure by Irving Smith Jack Architects
This building, featuring a composite engineered LVL timber and concrete structure with a sacrificial seismic design, is a bold and innovative form of construction for a commercial office building. The timber frame provides a strong character and ordering system to the interior, while high ceilings and good natural light and ventilation create pleasant work environments throughout the flexibly planned interior spaces. The site arrangement strengthens the main street frontage, with the carefully composed façade of glass and precast concrete, and the ground floor retail frontages, enhancing the urban environment.
Hospitality and Retail Architecture:
Speight's Ale House, Blenheim by Arthouse Architects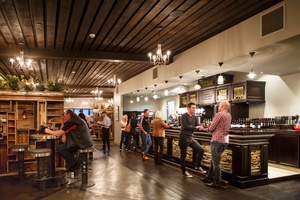 A clarity of form and the bold use of natural materials are distinguishing characteristics of this building's exterior. The street entrance is clearly signalled through a robust concrete element impressed with 'off form' horizontal board markings. The façade, stepping inwards, creates a comfortable external seating area set around a schist-clad fireplace and pergola lined with rough-sawn timber cladding. The central bar is both a fulcrum for the building, resolving entry approaches from both the street and the rear carpark, and a centrepiece for the series of interconnected bar and restaurant seating spaces. The proportions of the exterior form generate a satisfying composition, supporting a lively and comfortable local destination.
Housing:
Kashiwa by Arthouse Architects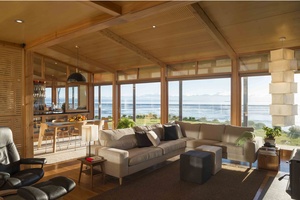 This beautiful house elegantly brings together Asian and New Zealand elements to create a restful retreat suitable for both living and working. The building masterfully combines a variety of timber elements, including macrocarpa framing, hoop pine plywood, oak flooring, purpleheart round posts and cedar cladding. Carefully planned to suit the site, the home's main accommodation is a linear form along a significant contour, with the bedroom wing separating the entry forecourt from a tranquil north-facing courtyard. Generous verandas run around the main facades, connecting and sheltering the transition and inviting inhabitation.
Bronte Road House by Kerr Ritchie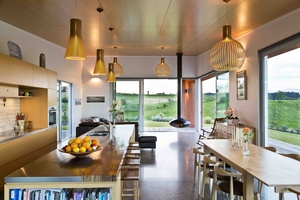 This well-planned and graceful home on a gently sloping site has three longitudinal tilting volumes organised around a central circulation spine. A generous porch and corridor lead into high-ceilinged spaces that reflect the exterior forms, while the living and bedroom spaces are offset from this axis to create an outdoor courtyard and sheltered exterior areas. These spaces pull in natural light and provide views towards Mount Arthur across a nearby estuary. The bold use of cedar and metal cladding complements the strong exterior form, creating an understated and elegant home.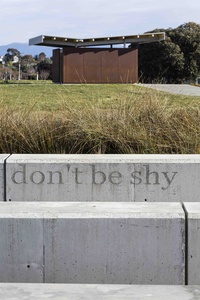 Small Project Architecture:
Mapua Waterfront Park Shelter Buildings by Irving Smith Jack Architects
The strong forms that link these two small buildings add to the wider composition of the waterfront park, creating a new identity for this local hub, and signalling a new beginning for the remediated brownfield site. The forms have a straight-forward and legible construction style, and the robust material palette of concrete, weathered steel and timber visually connects the site to nearby orchard storage buildings