2016 Emerging Design Professional Award winner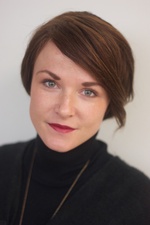 Samantha Scrymgeour of ctrl Space took home the Emerging Design Professional Award in an intensely contested category at the 2016 Interior Awards. 
Along with a bespoke trophy, a $1,500 cash prize was also presented to Scrymgeour at the highly sociable awards and networking evening that took place on 23 June at St-Matthew-in-the-City, Auckland.
After graduating, Scrymgeour worked with the interior design team at Paris Magdalinos Architects office in Napier, where she brought her personal touch to a variety of projects including the EIT Te Manga Maori faculty redevelopment in 2012, the EIT student hub extension and café in 2013 and the Napier Port administration building in 2014. Scrymgeour cites her involvement as project lead for the FCB offices in Wellington and The Glass Goose in 2015 with ctrl Space as highlights of her career so far.
The judges applauded Scrymgeour's concept-driven approach and high level of passion for the craft. A passionate young designer, she believes in a holistic approach to design, stating, "A seamless harmony between operational and concept elements demands an understanding of technical components as well as delivering intangible ideas through unique designs."
Jury Citation:
Scrymgeour impressed the judges with a well-thought-out design philosophy delivered with an infectious passion for her craft. She spoke of a very clear design process that begins with observing and listening, contextualising, connecting interfaces, scaling (micro/macro) and communicating clearly to all stakeholders. Her belief in the synergy between architecture and interior design and the need for a holistic approach to interior spaces revealed a sense of maturity and understanding of the design-to-build processes. Her concept-driven approach meets technical rigour, producing an impressive body of work with a strong personal viewpoint. Scrymgeour's ideas on partial privacy and her focus on material exploration, and the careful integration of old and new, point to attention to detail and imaginative thought.
Full coverage of 2016 Interior Awards winners here.
Extended coverage and full jury citations can be found in the June 2016 issue of Interior magazine.