Interior Awards 2017: By the numbers
In 2016, Interior Awards finalists, winners, participants and sponsors received:
$492,300 of print editorial coverage
73,574 online page views
28 bespoke trophies
$8,500 in cash prizes 
Priceless industry recognition
So, if you feel you have designed one of New Zealand's most striking Civic, Retail, Hospitality or Installation spaces; then we want to hear from you. If you have crafted an innovative bespoke solution you can enter the Craftsmanship category, and, if you've been involved in a stunning new office project – big or small – the Workplace category is for you. We also need to hear from all the talented Students and Emerging Design Professionals out there – so get involved today.
Five easy steps to enter: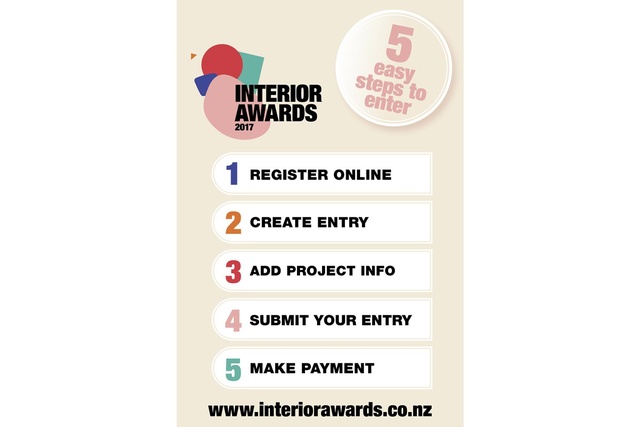 And that is it! To enter and for more information, see the Interior Awards website.
Deadline for entry is 12 May. Finalists will be notified by 17 May.