Jasmax has just announced 39 new promotions at associate, senior associate and associate principal level.
New associate principals include: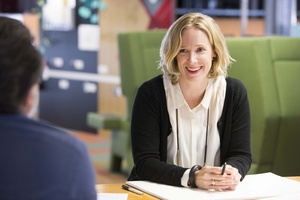 Sarah Bryant
Sarah is a Senior Workplace Strategist at NotYetKnown; the strategy division of Jasmax. Prior to joining NotYetKnown, she practiced as a designer of commercial interiors for over 13 years; delivering over 30 workplace designs across both New Zealand and the UK.
Most recently, she led the Workplace Design of Fonterra's award-winning global headquarters and was highly commended at last year's National Association of Women in Construction awards. She's also particularly passionate about the incorporation of health and wellness across organisations, and is currently researching how she can integrate this into her workplace consulting.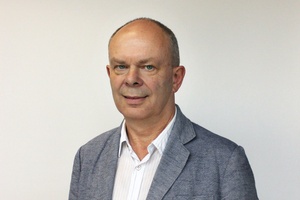 Andrew Grant
Andrew has 28 years of architectural experience the last six of which have been with Jasmax. Prior to joining Jasmax, Andrew was director of his own practice for 17 years and developed extensive experience in education, banking, retail and domestic architecture.
Andrew manages complex projects with calm resolve. His highly intelligent and informed response to problem solving is impressive, and can be demonstrated in projects including Ormiston Senior College.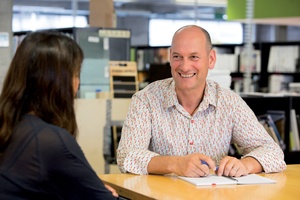 Jerome Partington
Jerome has passionately led Jasmax's sustainability agenda for over 10 years and through his exploration, networking, tenacity and passion, has been instrumental in cementing Jasmax as a leader in sustainability.
His work developing strategy and processes, together with guiding, mentoring and coaching teams has assisted Jasmax to win a range of accreditations and awards for our clients and business. Most recently, Jerome supported the verification process through to completion of New Zealand's first certified Living Building, Ngāi Tūhoe's tribal headquarters, Te Kura Whare.
For further information on all promotions, visit the News pages at Jasmax.