Sympathetic renovation of Dunedin heritage building
This Dunedin heritage building was almost 'Man Alone', as others of its ilk fell to the sword. Now, thanks to its renovation, it's good to go for some years yet.
Dunedinites Luke Johnston and Tania Vorrath didn't let inexperience in the field of heritage building upgrades deter them from taking on this project. The building in question, a late 1800s doublestorey brick building, was looking a like a sole survivor in its neighbourhood, 50m back from the Octagon, that was giving way to carparks and modern mid-rise buildings.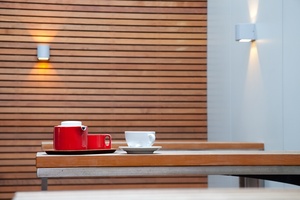 As an explanation for the building's survival, Johnston explains that the "building's significance is in its relative insignificance — it has remained defiantly original".
Johnston's idea was to turn this once-unloved building into a contemporary space with character aspects that the public could enjoy. Central Melbourne, with its lanes and lively spaces, was a reference point. The development brief was to revitalise the interior and exterior, providing accommodation for mixed modern uses — Vorrath's Diesoline Espresso at street level and the boutique office spaces of Johnston's advertising agency, BrandAid, above.
For the Diesoline café, the idea was to "forego the stereotypical clutter and old coffee paraphernalia" of typical cafés. Instead, the designers opted for a contemporary streamlined espresso bar that is "all about damn fine coffee".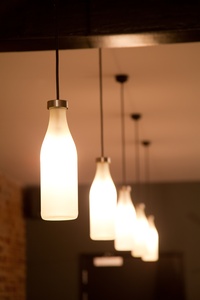 The café is split into three distinct areas: bar, lounge and an internal courtyard. The bar was designed to bottleneck customers past the counter on entry before opening out to reveal the original open fireplace. A cantilevered hearth and bar-height seating give this area the feeling of a bar rather than a café. 'Hot Rod' stools and 'Milk Bottle' lights were deemed metaphorically appropriate accessories, while the bar's tables and joinery, including the long, black oxide concrete bar, were designed to contrast with the heritage aspects of this space.
The bar area was a complete refit with no surface remaining untouched; wall linings were removed to expose original brickwork, which was then partially sandblasted; original rimu and kauri floorboards were exposed, sanded and sealed; fullheight wood panels, without skirting or crowns, were installed with a small negative space between each sheet, the clean lines of this approach contrasting with the ruggedness of the bricks. The lounge, which steps up half a level from the bar area, utilises traditional café seating. Leather banquettes run down one wall; opposite is an original '60s white lounge suite with
cushions covered with a boiled wool fabric.
Johnston says providing carefully crafted interior spaces was important but so was developing a 'personality' that contributed to the streetscape. That success was recently recognised, the project named supreme winner of the inaugural Dunedin Heritage Re-use Awards.