Australian Institute of Architects appoints new CEO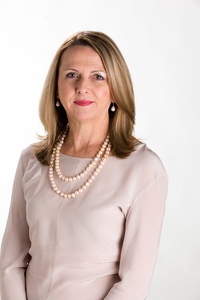 The Australian Institute of Architects has appointed Jennifer Cunich as its new chief executive officer.
Cunich comes to the Institute after working for 20 years at the Property Council of Australia where she had been executive director of both the ACT and Victorian divisions. Her leadership has been characterized by ambitious advocacy agendas, which resulted in the establishment of the Metropolitan Planning Authority and Infrastructure Victoria.
"My time spent in the Australian property sector has shown me the enormous value of design in terms of buildings, precincts, communities and cities," Cunich said. "CEO of the Australian Institute of Architects provides me an opportunity to place the inspirational designs of our architects at the centre of a national conversation about innovation, creativity and problem-solving."
Cunich is a member of the Property Council Executive Committee and the Building Advisory Council and a government advisory committee, the Building Industry Consultative Council. 
Cunich is a strong advocate for women in the property and construction industry and has been as board member of Women's Property Initiatives, which was established by the Victorian Division of the Property Council in 2015.
"The Institute is excited to welcome Jennifer to the role of CEO at this important time for the organisation during a period of reflection and renewal," said Jon Clements, national president of the Institute. "Jennifer has extensive industry knowledge and an interest in design as an agent for change in delivering a better built world. She is an exceptional and proven leader with the strength and vision to take the Institute and our profession into a new era."
Cunich will begin her appointment at the Institute on 16 May 2016.