Book review: Life of a Building: Futuna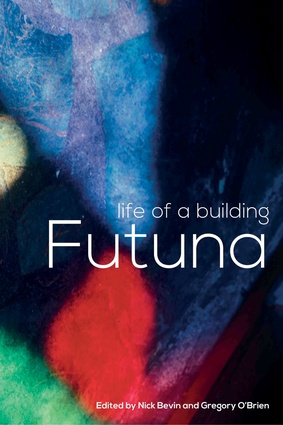 Nick Bevan and Gregory O'Brien's Life of a Building: Futuna combines many voices in its discussion on the chapel. Four essays, each discussing aspects of the project, and poems by Gregory O'Brien are a wonderful chorus made up of the building's aficionados, alongside beautiful photographs by Paul McCredie and Gavin Woodward.
The book is carefully constructed with David Mitchell offering a personal reading of architect John Scott; Chris Cochran, a full chronology of the genesis and near loss of the building; Futuna Trust guest speaker Niall McLaughlin, an interesting reading of the chapel's theology; and Nick Bevan and Gregory O'Brien, two essays tracking the remarkable survival of the building and some ideas about its future.
Making space for many voices to speak, a comprehensive mosaic of the building is offered, with the inclusion of design sketches, drawings, Woodward's photographs of its construction and early life, and the contemporary images of McCredie. This is enlivened by the traces of Scott and his family: the sketches, informal portraits, quotations and mihi (tributes), and in this way the total work reflects the intensity of Scott's engagement in the project.
This is an excellent publication. It has good production values, clear page design with a lively arrangement of content, and a range of interesting texts describing the two lives of this most beloved building: its initial design and construction, and its resurrection. 
Published by Victoria University Press in association with Futuna Charitable Trust.