Books on our shelf: November edition
We review two recent architecture books: Alexander Rodchenko and The Glass of the Architects: Vienna 1900–1937.
Alexander Rodchenko
By Olga Sviblova
Published by Skira Editore S.P.A.
Distributed by Thames & Hudson New Zealand.
The centenary of the 1917 October Revolution in Russia has stimulated many exhibitions and books about its impact on architecture, art and design in the nascent Soviet Union. "We must revolutionise our visual thinking," declaimed the avant-garde artist and photographer Alexander Rodchenko (1891–1956) in 1928.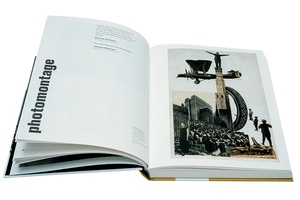 He'd taken up photography in 1924 and his distinctive pictorial compositions – notable for their unusual perspectives, sharp angles and diagonals – testify to his modernising zeal and talent. He believed that art should be practical and serve people's needs; and photographed collective family housing, workers toiling in efficient modern factories, and military parades and sporting events, which strengthened people's bodies and promoted political unity.
Given widespread illiteracy in Russia at that time, photographs were more effective in mass communication than words. By tilting his camera and photographing subjects from 'top down' or 'bottom up', Rodchenko provided people with a different perspective on the world and their role within society.
Edited by Olga Sviblova, who curated an exhibition of Rodchenko's photographs last year, this book reproduces 270 images, mainly monochrome photographs and photographic montages, with some coloured posters.
Reproduced on the cover, his photograph Shuklov Tower (1929), looking up from within its base through its open construction to its apex, raised the bar for 20th-century architectural photography. The pages are full of iconic photographs.
The Glass of the Architects: Vienna 1900–1937
Edited by Rainald Franz
Published by Skira Rizzoli Publishing.
This fascinating book documents how a group of young architects, students of Otto Wagner in Vienna, profoundly influenced the development of 20th-century functional and decorative glass. Josepf Hoffmann, Koloman Moser, Joseph Maria Olbrich and Adolf Loos were foremost.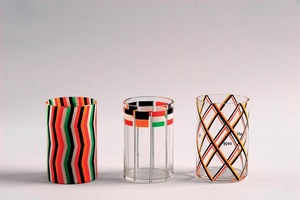 They and others became interested in glass and worked with craftsmen at factory furnaces to understand the medium and processes used in manufacturing glass objects, in order to produce radical new designs which exploited the potential of glass as a modernist material.
The Wiener Werkstätte (founded 1903) and the Austrian Werkbund (founded 1912) fostered these collaborations between designers, craftsmen and industry.
The book includes many full-page photographs of examples of the architects' glassware, together with their preparatory drawings and historic photographs of glassware displays at important fairs, including the 1925 International Exhibition of Modern Decorative and Industrial Arts in Paris.
These photographs show how the new designs must have astounded consumers. Trinkservice n. 248 (1931), the only suite of drinking glasses designed by Loos, is among the most famous and still remains in production today.
Another is the glass room for a film star, 'Boudoir d'une grande vedette', designed by Hoffmann for the Austrian pavilion at the 1937 Paris World Exhibition. Accompanying essays establish the importance of Viennese architects' focus on glass as a suitable medium for designing new forms, both functional and decorative.