Bookshelf: August edition
Camille Khouri reviews three new interesting architecture and design books that have recently hit the shelves.
Hidden Paris: Discovering and Exploring Parisian Interiors 
By Caroline Clifton-Mogg in association with Côté Paris; published by Jacqui Small.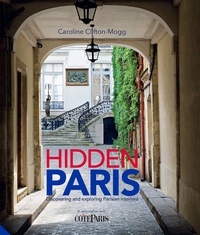 From its ironwork staircases and balconies to its turrets and dormer windows, Paris is a city that speaks of romance, art and daydreaming. For this reason, the idea of exploring the hidden world of the city's interiors is intriguing and an apt subject for a book.
Rich photography and text about the architecture of Paris (cobbled streets, red double doors, rooftop decks among terracotta chimney tops and sculptural stone relief work) provide a backdrop to the stories about the spaces within, which are organised into rooms and styles, with case studies on each section focusing on key homes in that style.
One section looks into the details in Parisian windows and doors, while another focuses on the eccentricities of the French Bohemian style. An excellent coffee table book for anyone who aspires to a Parisian lifestyle.
Kitchen Kulture
Edited by Michelle Galindo, Sven Ehmann and Robert Klanten; published by Gestalten.
An interesting history of the kitchen prefaces this book, describing the ways kitchens have evolved from the practical, compact Frankfurt Kitchen of the 1920s to the open-plan, social spaces we appreciate today. Each spread features new cooking products and innovative kitchen designs that are imaginative, unique and user-friendly.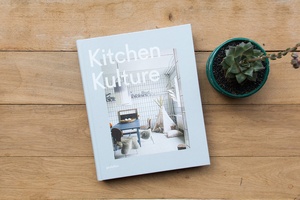 Other than the trend towards more open-plan designs, the book also pays attention to the worldwide trend towards compact homes and kitchens, such as a 26m2 Tokyo house arranged in seven split levels around a central staircase, with a simple kitchen made up of one wall of tools, spices and baskets.
There are some particularly interesting German kitchens, such as the Berlin Studio Kitchen by 45 Kilo, which uses recycled plastic containers instead of drawers. If you are looking to create a kitchen that is a little out of the ordinary, this book will be a great place to start.
This Building Likes Me: John Wardle Architects
Published by Thames & Hudson.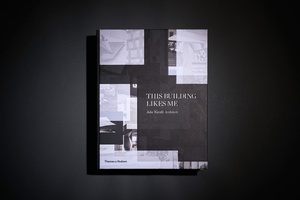 Melbourne firm John Wardle Architects has created many photogenic buildings, from the timber-battened façade and woven interiors of the Queenscliff House to the angular, twisted forms of the Eastern Freeway Pedestrian and Bicycle Bridge and the ambitious and engaging timber structures of the Melbourne School of Design.
This book documents 36 recent buildings and projects, presented in pairs and explained through photographs, drawings and models. The projects are paired according to their materiality and context, rather than their size or use (for example, a private Fitzroy house is paired with the tower of Westfield Sydney City due to both projects being wrapped in a patterned façade).
The presentation of the firm's projects is complemented by a number of essays, many of them written like love letters to the company's craft, which provide insight into the work practices and culture of this highly successful firm.