Breathing space: Deborah Marton
Landscape architect Deborah Marton is the executive director of New York Restoration Project (NYRP), where she manages NYRP's work transforming open space in underserved communities to create a greener, more sustainable New York City.
She spoke with Amelia Melbourne-Hayward about the importance and benefits of green public spaces in our cities, and creating successful urban design projects, prior to her keynote lecture at the RMLA #Liveable conference on 23 September.
Amelia Melbourne-Hayward: What is your background prior to joining NYRP? 
Deborah Marton: I started my career as an attorney but after three years I went back to school to study landscape architecture, specifically with the idea of working on urban landscapes. After design school I worked for the New York City Parks Department and then for James Corner Field Operations, a private landscape architecture firm who designed the High Line.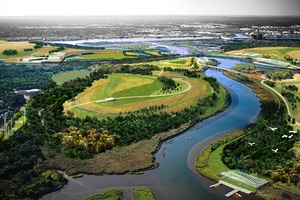 From there I went to a smaller non-profit called Design Trust for Public Space, which was more policy oriented. After being there for seven years I wanted to get back into more on-the-ground implementation.
AMH: What drew you to this organisation in particular?
DM: We're an interesting mix of many different things. We focus on open spaces that are specifically in communities of need in New York City and we also own 52 community gardens throughout the city. Bette Midler founded the organisation in the early 1990s to pick up trash and the work continues to focus on municipal places that don't receive adequate support. 
We are the city's partner to help plant a million trees and we also help to build new parks – we're currently designing a park in the South Bronx, which is a very underserved neighbourhood.
The possibility of bringing all those kinds of expertise to communities that really needed them was exciting to me. I was born in the United States but my parents immigrated from Hungary in 1956. To me, open spaces are a great democratising element in our city.
AMH: What changes have you seen in these less well-off communities where you have introduced these green spaces?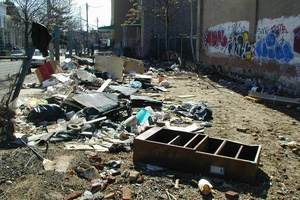 DM: When we acquired our 52 gardens in 1999, most of them were empty lots filled with trash. As we cleaned them up and turned them into beautiful, safe public open spaces we started to see a ripple effect around the neighbourhood, where other spaces on the block or the next over started to be cleaned up.
Over time, residents have also reported a reduction in crime, because some of the spaces that we took over had been used for illicit activities.
The most obvious change that we see is a great increase in the social ties that exist in the community, because people have a place to meet one another; to grow vegetables together; to have children participate in one of our education programmes. Those ties go back out into the community in other ways. 
AMH: That's great. In Auckland we have a lot of green spaces but we're just starting to get into the community garden side of it. There's a lot of improvement that can be done there.
DM: Cities need a range of different types of open spaces and a range of things to do in those spaces. A community garden is just one type, we obviously need large public gathering spaces like Times Square, but we also need parks that provide surprise and delight and a connection with diverse nature. 
There are many things that designers or whoever is in charge of programming can do to activate those spaces and make them places where people are encouraged to talk to one another. There are tools to help different populations connect with one another.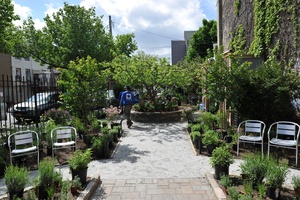 AMH: What do you think are the most important outcomes of ensuring a city has adequate green spaces that are accessible to everybody?
DM: Human beings are part of nature and we need that access to nature. People often think about nature as something far away but it can actually be woven through the fabric of a city and be part of people's everyday lives.
The benefits are multiple. There's the obvious joy of seeing and connecting with living things but there's also economic benefits – it's known that property values increase with easy access to quality green space. And of course there's the green infrastructure benefit; green spaces can be designed to increase biodiversity, to absorb stormwater and to reduce heat.
Perhaps the most profound benefit is around health. Almost every day new studies are released that say access to nature can improve virtually every kind of health indicator that you care to measure. Rates of asthma, obesity and diabetes are all increased without access to places where you can exercise and be in nature. Trees filter air quality and they pull pollutants out of soil.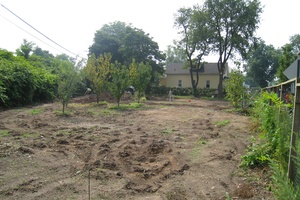 The absence of nature is a long term problem that our culture thinks we need to cure with medicine. Typically we look to fix something once it's broken, because that's where money can be made, but if we invest up front to keep people from being physically and mentally broken, nature is part of that investment. I think in 200 years from now we'll ask why we didn't understand those values.
AMH: Absolutely, instead of having the ambulance at the bottom of the cliff. What is the biggest threat to green public space in cities in your opinion?
DM: A failure to recognise the value of nature and access to open spaces, because if you don't care about them, public space gets gnawed away by privatisation, by housing, there's always something more important. The question is, "do people in Auckland believe that access to nature is important?" If they do, then they're going to figure out ways to fund urban spaces, to care for them and to have them in their everyday lives.
In a developing city like Auckland where you have a housing crisis there's always a risk that a lot of housing will get thrown up without adequate open space. But what's going to be the quality of life for the people who live in those places if it becomes devoid of those open spaces? On a more tactical level, the biggest threat is development, and that really has to do with zoning and what you, as a city, allow or do not allow.
AMH: Where's your favourite green space in New York?
DM: Recently there's been a lot of incredible waterfront open spaces and parks developed. I love running through Hudson River Park and Brooklyn Bridge Park, they open up places along our waterfront that were not accessible even 10 or 15 years ago. 
AMH: What is some knowledge you've gained around successful urban design that you think Auckland could learn from?
DM: It's always important to start any kind of public project by thinking about what the identity of the place and the people is; what's its genius loci. You can then ask the people exactly how they want to live.
With designing urban spaces, people's short and long term needs have to be considered. Spaces need to be beautiful, safe and filled with delight but in the longer term it's also important that spaces encourage biodiversity, manage stormwater and help people build social ties.
Whenever I think about design I take a multi-layered approach. Aesthetics is just a small part of it, it's all in service of improving life. On the east coast of the States we're very crowded, so every open space is public, is precious and it needs to do multiple things. 
AMH: What do you think is the future direction around biophilic design?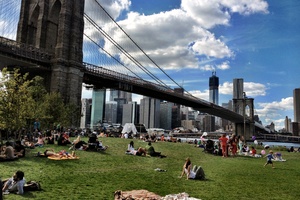 DM: Good design is always biophilic, for me that's the shift in the paradigm that needs to happen, and has pretty much happened in the design community, at least in the United States. I'm not saying every office building is filled with plants, but one of the first considerations for anyone who's involved in the design of public open spaces will always be "how can we make sure that we get the maximum eco-system services out of what we're doing?"
In architecture it might be a little bit different, but where possible we do try to adhere to the LEED standards. I think we've reached a point in design culture around sustainability/biophilic design where if you are not trying to achieve certain standards then you need to ask whether things such as health and the environment are being properly valued.
AMH: Just briefly, what will you touch on for your talk at the RMLA conference? 
DM: The overarching theme is the role of green spaces and urban liveability. I'm going to talk a little bit about my personal background and how I came to do this work. I'll give some examples of different types of open spaces here in New York. I'm going to talk about Sim City and I'll talk about the Hungarian Revolution, it'll be quite varied!
Deborah Marton is giving a keynote lecture at the RMLA #Liveable conference on 23 September.