Honour for heritage expert
Whanganui architect Bruce Dickson has recently been made a Member of the New Zealand Order of Merit for his services to architecture. Bruce has been a practising architect for 51 years, and has run his practice Bruce Dickson Architecture, in Whanganui, since 1967.
Bruce has passionately campaigned for over 30 years for the conservation of the built environment in the Whanganui region. He is a co-founder and trustee of the Whanganui Regional Heritage Trust, a member of the New Zealand Historic Places Trust and is currently chair of the Mainstreet Design Heritage Committee.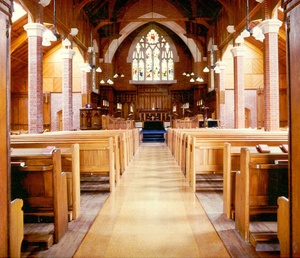 The heritage-influenced design of the Whanganui CBD has always been important to Bruce, along with the preservation of the city's tree-filled avenues. In 1991, he helped found Mainstreet Wanganui, which in the late 1990s shaped the CBD's landscape and later Majestic Square.
A wide range of Bruce's award-winning designs can be found across New Zealand, and over the years he has been a chairman, treasurer and awards convenor for the New Zealand Institute of Architects.
He helped design the Conservation Department office in Taupo Quay, and the temporary premises for Whanganui's Serjeant Art Gallery. Bruce was joint architect for the UCOL campus in Whanganui, which opened in 2008 and received several NZIA awards. Currently he is involved with earthquake-strengthening the Royal Wanganui Opera House and Alexander Library.
"Architecture should be relevant to and influenced by our culture and our environment. We must be proud of this and reflect these influences in our design solutions. We must also be conscious of our relatively short history and strive to understand and ensure that – for with an understanding and respect for the past we are likely to be more successful in building for the future," Bruce commented.