Cecile Bonnifait and William Giesen of Atelierworkshop Architects
The thoughtful projects of this Wellington-based architecture studio draw on the different approaches of its French-Kiwi directors.

In 1997, William Giesen was studying architecture at Victoria University of Wellington when he decided to travel to France to play rugby and to further his architectural studies. After a stint in rural France, he moved to Bordeaux for a season (1998/99) and continued his studies at the Ecole Nationale Supérieure d'Architecture et de Paysage de Bordeaux.
During that time, Giesen met Cecile Bonnifait, a fellow architect who was working for Jacques Hondelatte, recipient of the Grand Prix National de L'architecture 1998. During her studies, Bonnifait received multiple scholarships from the French Ministry of Youth and Sport, and the Ministry of Culture.
In 2000, the couple moved to New Zealand and, in 2001, set up Atelierworkshop in Wellington. "We have very different backgrounds and very different skillsets," says Giesen. "However, that only drives us to produce the best architecture we can for each project." Rather than diversify and concentrate on different aspects of the firm, Giesen says he and Bonnifait work on each project together. Their different approaches – analysed and discussed in a very 'French' way – keep the pair on the ball and able to come together ultimately with the same design direction.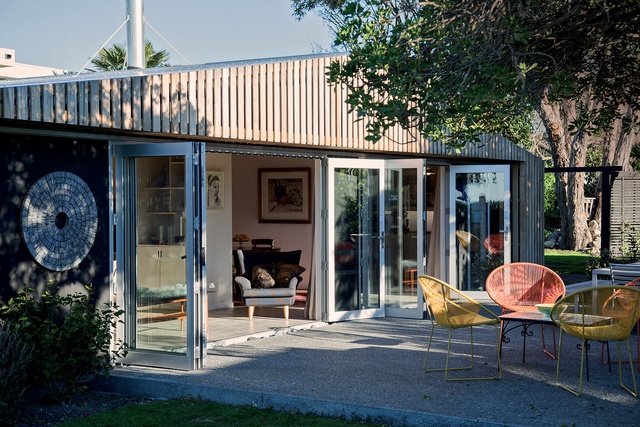 As Atelierworkshop, the couple has completed a wide portfolio of projects including residential, commercial and public, heritage and healthcare, which can be found throughout the country – from Auckland to Christchurch. Its most public building is probably the redevelopment of the historic White Hart Hotel in New Plymouth, a famous Victorian building sited opposite the gleaming new Len Lye Centre and Govett Brewster Gallery.
Bonnifait believes the firm's grounding in Wellington may go some way to explaining their national reach. "The typology in Wellington is one that is defined by constraint. Any architect will tell you that when you're designing to tight parameters, whatever they may be, that is when you produce your most innovative work," says the architect.
"So, typologically speaking, if you can design a house in Wellington, you can design a house anywhere. "That's a horrible generalisation and I don't mean to come across as being flippant: of course all projects bring with them their own unique set of parameters; it's just that there really is nowhere in New Zealand that demands as much as Wellington."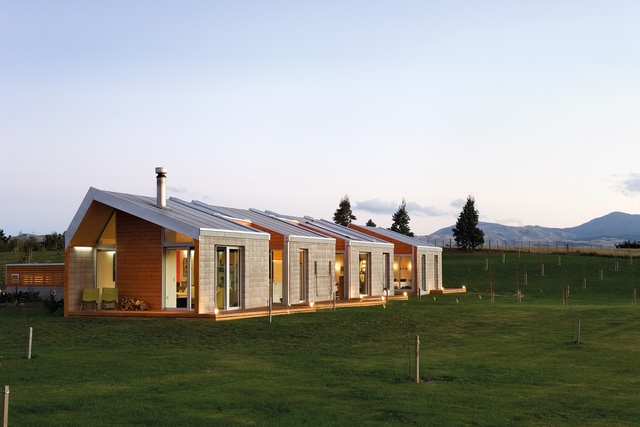 What is common across New Zealand is a link between the built and natural environments. It is this aspect that Atelierworkshop strives to bring to the fore with each project. "We choose to work holistically with each project," says Bonnifait. "For us, that means ascribing the same level of importance to the site, to the landscape, to the neighbours and to the client's brief. Essentially, people come to us because they trust in our ability to translate all of these aspects into a tangible result rather than overlaying a preconceived, one-size-fits-all notion of architecture.
"In doing that, you need to be prepared to say 'no' to the client when you feel that their vision is not in the best interest of the site or landscape; because, ultimately, it's not in their interest, either. In that case, what we do is show the client that they can have all the amenity they want, while still maintaining the integrity of the natural surroundings."
"When you break it down," says Giesen, "the architectural process is a cooperative endeavour. You're working within a team of people to produce something real, something tangible. When a piece of architecture is right it can be very exciting – that's what drives us: creating form for the landscape."
"It doesn't matter if the client has a budget of $2 million or $500,000; the only difference should be in the level of finish. Anyone can achieve an exquisite result with the most expensive fixtures and fittings but it's a mistake to see that as architecture – that's materiality," says Bonnifait.
"I think, now, architecture is seen as being much more democratic and no longer just the realm of the super wealthy. Certainly, what our clients tend to have in common, regardless of budget, is a sensitivity to their surroundings; they draw a certain level of comfort from that link between the built and natural environments and it's that from which we draw inspiration."
Bonnifait points to a particular project, the McKenzie House in Havelock North, as an example of that link between the built and natural environments. Set within an apple orchard on a larger farmstead, the 80m² dwelling uses the 2.4-metre height of the surrounding foliage as its guide, with just the roof protruding above the treeline.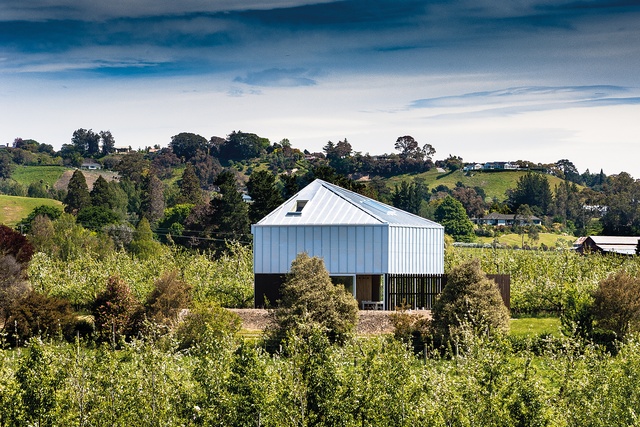 The use of longrun steel to create a fold-down asymmetric roof gives the impression that rather than being a home, the building is actually a shed, probably used to sort apples and, thus, creating an intrinsic link between the site and the structure.
Similarly, another of the firm's projects, Cora House on Waiheke Island, demonstrates a high level of consideration, as the client's priority was to keep the site as untouched by excavation as possible. The result is a collection of raised structures interlinked by decks, all of which follow the natural contours of the site. Access to the site was restricted; so, much of the building was prefabricated in modules that could be carried to the building location.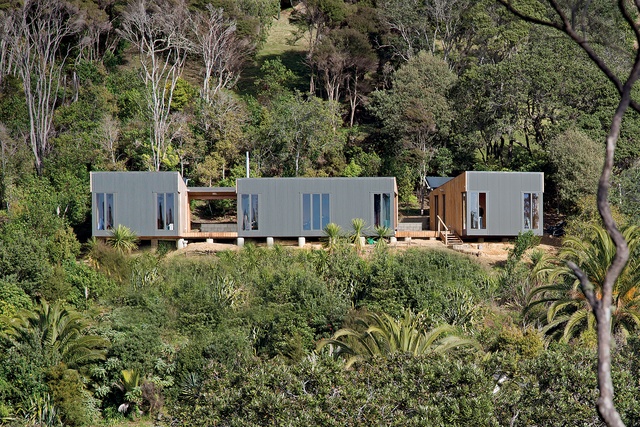 And again, with the Cornege-Preston House, set within a relatively flat rural block in the Wairarapa, while the site didn't require the delicacy of the first two examples, it still had a unique character to draw upon. Bonnifait says they played with the grid set up by the natural contours and boundaries, with the result that the house is a safe harbour when these two features collide. A focus on environmentally sustainable design principles ensures the house is highly energy efficient.
"Our architecture is about the story of the site – its history and its composition – and the story of the client coming together," says Bonnifait. "When the project is finished, we will have the link between the two. Sometimes that link is obvious and sometimes it's just us who will know it's there."