Interior designer Keri Cunliffe of Studio106 Architect was the sole New Zealand winner of the Dulux DIAlogue on Tour competition, exclusive to Design Institute of Australia (DIA) and Designers Institute of New Zealand (DINZ) members. Five winning design professionals travelled to London and Stockholm in September 2016, to meet and learn from European and Scandinavian design talent.
Here, Keri takes us through her personal experience of the once-in-a-lifetime design study tour.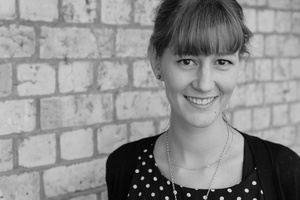 When news about the Dulux DIAlogue on Tour competition landed in my inbox I was intrigued, although rather unsure about entering. A written or video submission was part of the entry requirements and I knew that if I entered, a video would be my best bet. Despite my aversion to being in front of a camera, with some encouragement from friends I eventually got the nerve up to make a submission.
Much to my surprise and delight, a month later I received an exciting phone call from the Designers Institute of New Zealand. It was an overwhelming and grateful moment when I realised I was the only Kiwi winner of the competition.
I was initially drawn to the Dulux DIAlogue on Tour for the potential to travel internationally and learn from talented overseas design practitioners. I had been to Europe previously but had not visited London or Stockholm. I believe it's highly important to incorporate travel into our lifestyles, whether it be local or international. Travel expands our perspective and allows us to see things differently.
The first leg of the tour was four days in London. Here we met the four other selected winners from across Australia and the tour organisers. It was incredible to travel with other like-minded individuals who appreciate design thinking and work in similar fields.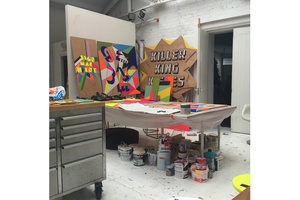 London was a bustling place with an itinerary to match. We were lucky to visit a diverse number of inspiring studios, including Universal Design Studio, David Collins Studio and Mentsen, to name only a few. Two visits stood out for me the most. One was chatting with and learning from Morag Myerscough and Luke Morgan from Supergroup London – they were both fantastic.
Morag has a background in graphic design and wayfinding and Luke in metal work and design. Currently they make fantastic installations, instantly identifiable by Morag's bright signature style. Our discussions with the pair resonated with me. Morag shared with us the personal journey she went on to arrive at what she does today, emphasizing that style and taste changes over time and that being open to those changes is important.
The second London highlight was meeting Tom Dixon. Being shown around his showroom by the man himself was a real treat. He is an enigmatic and charismatic man; when he met us he had an espresso in one hand, an ice cream in the other. After the personal tour we were shown around the design research office by two of his employees. It was creative chaos, which seemed almost fitting.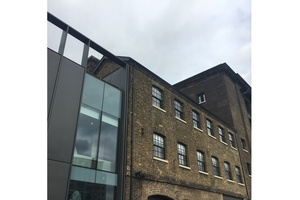 The dominance of interior design and interior architecture is prevalent throughout Europe and, in particular, London. In New Zealand we typically build new. In London, there isn't the luxury of this in such an established, dense city. The upside is that the city offers some gorgeously rich interior experiences. There is a real sensitivity to the existing building stock, yet the interior design isn't subdued. In some spots it is elegant and vibrant, with strong sensory cues; and moody, dark and hidden in others. The tapestry of old and new is seamlessly interwoven – the perfect dose of inspiration!
The second half of the tour was three days in Stockholm. The pace of the itinerary here was slower, and much welcomed after a jam-packed four days traversing London. We began our stay with a tour around the central city hosted by Lars, a local graphic designer and enthusiastic tour guide.
Our first stop was at a café designed in the 1950s and still in its original condition, where we sipped dark, strong coffee. Lars offered many insights along the way into Swedish design sensitivity and where and how the profession began. Appropriately, we ended the tour at the Stockholm bibliotek, designed by Gunnar Asplund in 1928.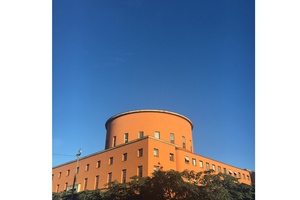 The value of design is evident throughout Stockholm. New Zealand has an infatuation with Scandinavian design and you can feel why. The attention given to what the city produces – from food and coffee to architecture and interiors – is captivating.
This ingrained Swedish value of design emerged as a strong theme during our days in Stockholm and continued in our conversations with various professionals. Our meeting with Clara von Zwiegbergk and Shane Schneck of Office for Design was particularly memorable. The studio designs beautifully-considered objects and homewares but ultimately it was their unbridled enthusiasm for what they do that really stood out.
Our meeting began on a casual note, arriving at the Office for Design studio that was currently under construction. It was due to be completed before we arrived but delays meant it wasn't ready just yet. No matter – we rustled up some chairs in an empty-ish room and sent someone to find a jug to make coffee for Fika (Swedish afternoon tea but with coffee and cake). Both Shane and Clara were great hosts who offered relaxed insights into their approach to design.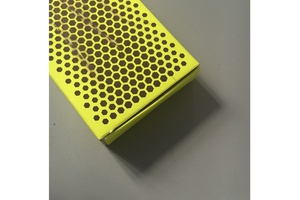 Informality and relaxed hospitality continued as we rounded out the tour with a trip to the studios of Form us with Love, product designers who are currently working with IKEA on a kitchen range. We had a fun tour of their office which they had designed themselves and shared some amusing banter around the design process. We finished the Swedish leg of the trip with a visit to the offices of TID watches – a side adventure by the team. TID is Swedish for time, and, as you can imagine, there were many time-related jokes discussing the project.
The Dulux DIAlogue tour was fantastic, well-organised and insightful. The design firms and practices we met with were varied in size, discipline and approach. Making, testing and prototyping were key themes and the value of design thinking was a highlight. Everyone was surprisingly open to discuss information that we in New Zealand might consider trade secrets. It was a truly inspirational and once-in-a-lifetime experience.