Entries open: 2017 Timber Design Awards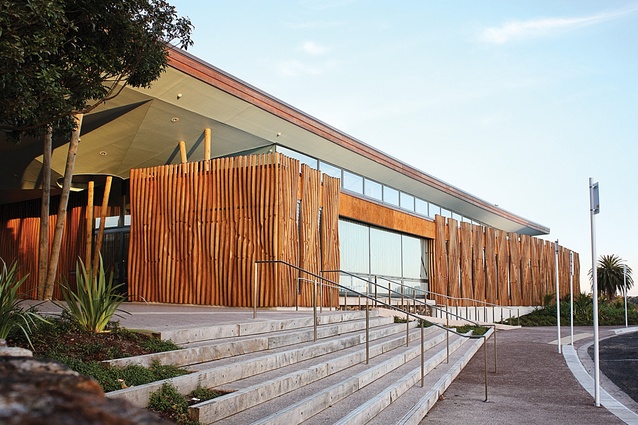 Entries are now being accepted for the 2017 NZ Wood-Resene Timber Design Awards, with Stage One entries closing on Friday 28 October.
These awards are the premier space for architects, engineers and others to profile their recent work with locally-sourced timber and wood-based products, manufactured in New Zealand.
Continued advances in wood processing and engineered wood products to improve timber's properties means this medium is proving to be a sustainable and cost-effective alternative to other construction systems.
Entries must be for projects completed between 1 January 2015 and 28 February 2016, and projects must have significant timber content.
Debbie Fergie, NZ Wood's promotion manager, says, "Our new 'Innovation in Student Design' category this year will expand the range of entries even more. Top students from Auckland, Victoria and Canterbury Universities who work with wood have the chance to compete in a prestigious competition that's been held for over 40 years now – and hopefully to impress potential employers as well!"
Winners will be announced at a gala awards dinner at the Pullman Hotel in Auckland on 9 March 2017.
For a full list of entry criteria, and a timeline of entry submissions and judging announcements, see here.