From fishing nets to carpets
Federico Monsalve speaks to Fabrizio Calenti, general manager of Aquafil, about his company's quest to turn post-consumer waste products – including old fishing nets – into nylon yarn for the carpet industry.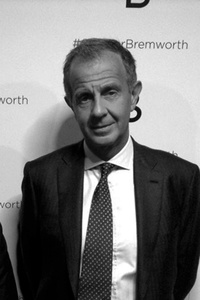 Federico Monsalve: I'd imagine it's quite a difficult undertaking to source these post-consumer waste materials?
Fabrizio Calenti (FC): Raw material procurement is still the most complicated and, in a way, the most interesting process. Nylon is a high-performing fibre; for this reason it is also expensive. Therefore, it's not used in packaging. There is no such thing as pure nylon waste; it is a component of a product.
So when we started, we had people travelling the world and scouting where we could find suitable products containing Nylon 6 – with reasonable quality, purity and enough content that would allow us to separate the nylon from the non-nylon traction. That was a mission that lasted around three years before the manufacturing process started. We accumulated a lot of nylon containing waste materials, so we couldn't use many of the products.
During our scouting efforts, we discovered that many fishing nets are made of nylon. We didn't know anything about the fishing industry's supply chain, but the industry was very reactive and keen in cooperating. They were attracted by this possibility – particularly the fish farming industry – because most fish farming nets are made of nylon.
FM: And do they have a short lifespan? Do they have to get rid of these nets every six to eight years?
FC: It depends on where the net is in operation, but a fishing net used in fish farming may last three to six years – depending on how often you pull it out of the sea.
FM: In terms of your Healthy Seas initiative… is that something which the company runs as well, and that you initiated?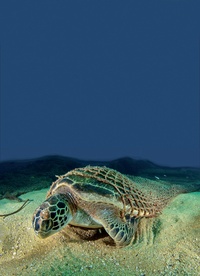 FC: That's a very fascinating component of Econyl, because it is a combined effort of business and non-governmental organisations [NGOs]. The Healthy Seas initiative was created by us with a very important European NGO [European Standard for Natural Conservation]. They are Netherlands-based but they have operations in many coastal areas around Europe, where we set up some pilot projects.
We now have four projects in Europe, [where] we work with local fishing communities. First, we organise diving trips with specialised divers [who] go to remove fishing nets that are entangled with wrecks or have been abandoned at sea. Then we set up collection points for the local fishing communities. When the fishing nets are at the end of their lives, they can put them there – when there is a sufficient amount, we collect them. 
We also do training… we work with the locals and with the children of fishermen to explain how to care for the sea, through recycling, sustainability etc. By doing this we set up a protocol and after one or two years they start to be very efficient in making product available that we can recycle effectively.
FM: As you increase your presence in the Australasian region, are there plans to bring the Healthy Seas initiative here?
FC: That is a chapter we can open and why not through our new partnership with Cavalier Bremworth? You need the local expert of the country to set up connections and our partnership with Cavalier definitely could be instrumental in this respect.
FM: Tell us more about your partnership with Cavalier. How did that originate? What do you see as a symbiosis between your company and theirs?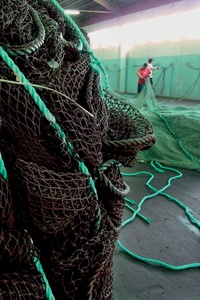 FC: Cavalier had been a commercial customer for a few years, but common ground was a nice way to strengthen our partnership. Econyl is a brand and we do ingredient branding. The product is Cavalier, but for brands like them to communicate to their clients about an ingredient in their product, they have to see value in it. By saying that the ingredient is a yarn that comes from recycled fishing nets is a good story – by saying that the ingredient adds value to their products. We are not the product, just the ingredient.
FM: Are there any other areas where you see a product might end up in the future?
FC: We are a chemical and fibre company. The expansion will focus more on where we source the nylon from… the challenge is in the procurement. We are looking to the automotive industry. There's a lot of plastic in a car; we will be able to obtain 250kg, and that's about 50kg of nylon. Once again… that's not pure: it is most likely fibre-reinforced. We'll have to develop technology that will allow us to recycle and to separate the nylon.
FM: How do architects and interior designers fit into your business model?
FC: Sustainability is a supply chain effort. One company – even the most powerful company in the world – can't do anything by itself. So, opinion makers such as interior designers and architects are very important players in the supply chain; we really try to get the full message of the sustainability proposition of Econyl, which is backed by serious numbers, to people like them.