The concept of a genuine food market – the kind one would venture to every Saturday morning for fresh produce and other supplies – is something Andy Davies has yearned for in central Auckland. "We've had nothing of the sort," he says. "Nothing to show off our local food in a proper market environment." 
Sometimes, in the end, if you want something badly enough then you just have to do it yourself. Davies was inspired; Ponsonby Central, "a place you'd take overseas friends to", began to take form. What once sat on the corner of Ponsonby and Richmond Roads was the old Allen Calendars building, an early 1960s industrial warehouse on a 1.5ha site. 
"I first tried to buy the building 14 years ago when Allen Calendars moved to South Auckland," says Davies, whose 25 years in property development has seen the construction of the old Naval and Family Pub on Karangahape Road, a former convent (now a student village) in Herne Bay, and various prominent Mt Eden sites including function centre Mantell's. "But there were plans for a four-tower apartment complex on the site, and the owner wasn't selling."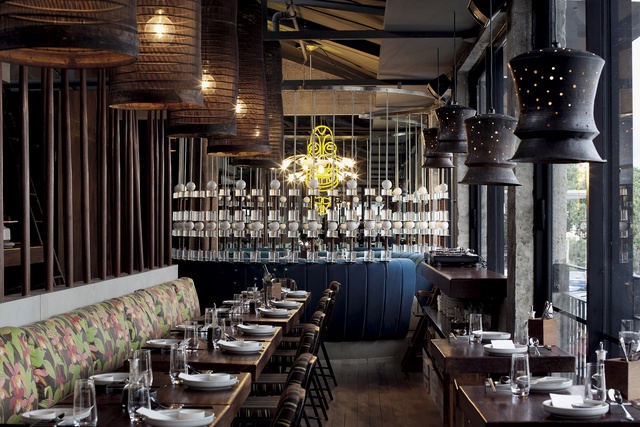 Over the years to come, after noticing no progression in apartment construction, Davies began repeatedly phoning the owner. "In September of 2011 I finally got a call – the apartments weren't happening and there was an opportunity to purchase the site," he recalls. 
Upon signing ownership papers, Davies enlisted Jones Architects in October 2011 to tackle the biggest challenge: resource consent. "The site was already consented for apartments, so we had to apply for change of use," says architect Philip Jones, noting various resource requirements – from structural to fire – to be changed. 
"But Auckland City Council was very supportive. It didn't like the four-tower apartment idea, and were welcome to Andy's community-centric concept."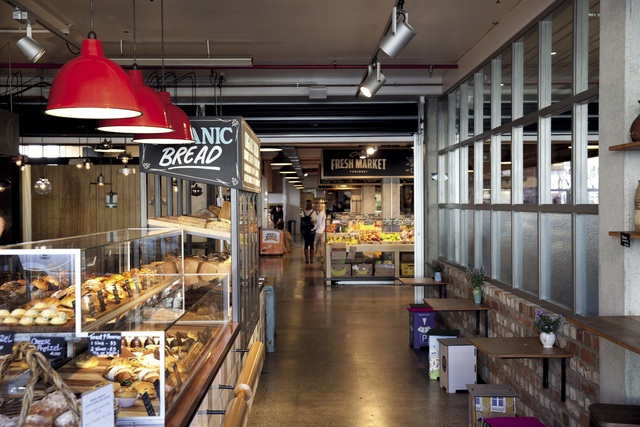 Initial architectural consulting was done by Jones, who drew up plans to create a central axis from Ponsonby Road to the car park, and another from Richmond Road through to Brown Street. "This would create a cross to link all the storefronts together," Jones says. Structural engineers MSC Consulting came in for full seismic strengthening and, in changing the building's warehouse configuration to open storefronts, servicing was Jones's biggest challenge. Every shop now has water, gas, power and phone," he says. 
Davies wanted a specific interior design aesthetic, confirms Jan Bernau, the Germany-trained architect who was hired for base building interior works. "He wanted to work with what was there for a 'rustic industrial' feel," says Bernau. "So we sandblasted concrete columns and stripped back bricks. We kept the sprinkler system and painted the overhead trusses with two lacquers to give a 'rustic look'." 
The wooden floors throughout Ponsonby Central are all recycled timber and the barn-style sliding doors were made onsite. The balustrades were once old sprinklers, and the chandeliers were brought over from Puerto Vallarta in Mexico, where Davies has a villa project under construction. With this 'under-designed' aesthetic implemented, Bernau and Davies then worked with tenants "to ensure each had a completely unique look", says Bernau.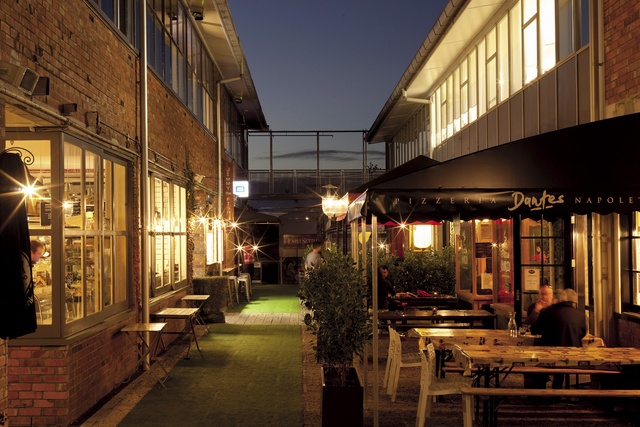 Davies's tenancy dream was for sole traders and passionate people that represented Ponsonby. "I wanted the best coffee shop, the best butchery, the best pizza place… the tenant mix was key." He entrusted that mix to Leah La Hood, Ponsonby Central's property manager. La Hood approached prospective tenants based on suitability to the Ponsonby Central brief. 
"Ponsonby Central was organised in three zones, following the chain of food," she explains. "The rear of the complex is the produce market. Alongside retailing, everyone there needed to be a produce wholesaler, able to supply to the restaurants." 
Such restaurants are situated in The Lane, which bridges Richmond Road and Brown Street. "That's where we wanted produce from the back converted into meals," La Hood says of the second zone. "And every tenant needed to be an independent owner-operator who'd won a Metro award or something similar." Lining Ponsonby Road is the third zone, a series of retailers. "These are all places that stock things for the home," La Hood adds. 
Today, tenants include proprietors such as Neat Meat (butchery) and Eighthirty (coffee roasters) in the produce market; Tokyo Club (Japanese cuisine) and Dante's Pizza in The Lane; and Zoo Warehouse (homewares) and Wallace Cotton (manchester) out front.  
Time was of the essence for Ponsonby Central's opening. "We had leases signed with deadlines," Davies says. "I had Mark Niccolls – the best contractor in New Zealand – working 14 hour days." The front shops opened in late November 2012, and the produce market and The Lane opening a week later. 
"They'll follow the same design feel as Ponsonby Central – wood, concrete and steel – and will run as serviced apartments, not sold individually. It continues that idea of bringing a friend from overseas – soon there'll be somewhere for them to stay as well."The venture isn't complete, however. "We inherited resource consent for apartments, and we'll build 38 out back," says Davies, who hopes to start digging by mid-2014.