Greater depth and height: Altus
In a new development for the New Zealand building and construction industry, Fletcher Aluminium and NALCO have combined to form a joint venture called Altus. The word has deep-rooted origins and stands for depth and height.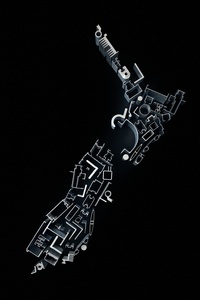 "Together we aim to provide our customers with greater levels of service, consistent lead times, improved logistics, and ultimately, a wider range of products," says Altus managing director Ron Holden.
"Combining manufacturing facilities and capabilities will offer accelerated growth in productivity, quality improvement and innovation. Altus aims to lead positive change and make a real difference to our customers' world," he says.
Holden believes that their position will make them a more attractive supplier in many of the industrial sectors they service. "Boat builders, engineers or any business that requires aluminum solutions can look to Altus to have the expertise and capacity to meet all requirements," he says.
In the past financial year, both Fletcher Aluminium and NALCO have experienced record manufacturing and sales demand.
"Altus now has the size and scale capable of achieving market-leading outcomes in innovation design, manufacturing, marketing and sales and to be the number one supplier and employer of choice," comments Holden. "It's about being strong, reliable, customer driven and providing the very best service nationwide."
Visit the "We are one" website for more information on the new company.