Andrew Eagles has been at the helm of the New Zealand Green Building Council for nearly a year. Amelia Melbourne-Hayward caught up with him to take the green pulse of the industry.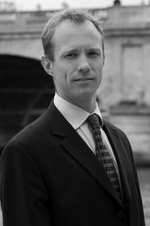 Amelia Melbourne-Hayward (AMH): What are the biggest achievements the organisation has made during your tenure?
Andrew Eagles: We've spent a good amount of time asking the sector very openly about what they want and what's important to them. We've made significant changes as a result – this year we are changing Homestar®, we're bringing in new tools; Green Star – Communities and Green Star – Performance, and we're introducing a new rating tool for existing homes next April.
Some of these new changes are really significant in terms of scale. Previously, Green Star impacted on 20 to 50 buildings a year, but now Green Star – Performance allows us to go after tens of thousands of existing buildings. This year is about delivering the tools that the sector asks us for so that they can better deliver.
The NZGBC started with only 31 members ten and a half years ago and we now have 500 organisations involved and engaged, all supporting and driving us forward. The discussion is changing from green to quality.
AMH: What do you think is the current biggest hurdle to higher sustainable standards in New Zealand?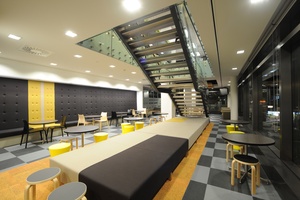 AE: Perhaps it's a lack of tools that people can identify with. Say you are the owner of 30 buildings, up until last month you wouldn't have had a tool to independently verify your performance and benchmark that nationally.
Clients such as BNZ have shown leadership by consistently using Green Star – Interiors to prove their buildings performance. This also shows that people leasing buildings have the option to use both Green Star – Interiors and now Green Star – Performance to illustrate their sustainability.
We're also a bit lazy in New Zealand around sustainability, because we perceive that 80 per cent of our energy comes from renewals. We are in fact very wasteful with our energy – over the last 10 years we have had the worst performance on carbon reduction in the OECD. Partly that is because everyone thinks we're already green and that we have a small population. We're attempting to change that.
AMH: Is there anything that the New Zealand building industry already does better than other countries in terms of sustainability?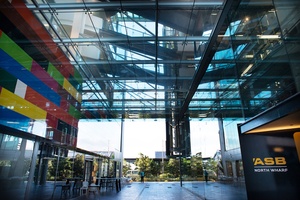 AE: We were early adopters and developed a Green Building Council when they were being developed around the world, which is great. We also have 10,000 homes going through Homestar® currently and the breadth of our rating tools is going to be better than many countries because we now have Green Star – Performance.
It's worth noting, however, that both the OECD and the International Association of Energy state that our building code is significantly behind most countries, so there certainly is a lot of room for improvement.
AMH: Are there any technological advances in the green sector that you're keeping an eye on?
AE: One big advance is battery storage, which is really exciting as it means that we can store the energy that many buildings capture and then use it later. That is going to be a game changer.
There's a lot of potential for solar panels, the price of which has dropped by 99 per cent in the last 30 years. What we need here in New Zealand is regulatory change to make it a bit simpler, because fundamentally it's still not that easy to put solar onto your house.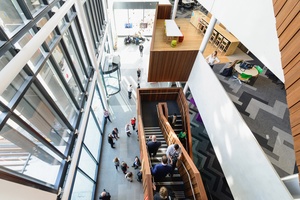 We also have an Innovation category so people can come to us with ideas. Part of the change here at NZGBC is to listen to clients more and to provide more alternative pathways to succeed. Innovation provides an avenue to do things that can add value but that aren't in the standard manual.
AMH: In terms of green building ethos, how would you rate the government-led portions of the Christchurch rebuild? 
AE: There was very clear feedback that the people of Christchurch and Christchurch Council wanted a green legacy and there is real potential to make the city more cycle-friendly, to have more green buildings and more warmer, lower carbon homes being built.
Some of the anchor projects, such as the convention centre, will be Green Star verified, which is great, however I do think that in the big rush to move things forward it's a shame that more hasn't happened.
Our role currently is assisting the council and they are looking at ways they can incentivise and support the construction of more Homestar® homes, particularly on an exemplar scheme.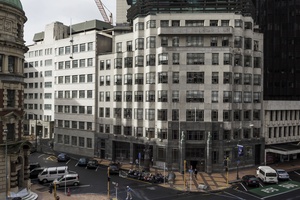 AMH: What is your favourite green building in New Zealand? Why?
AE: Te Puni Kokiri in Wellington is inspiring. Argosy rated the building and then put a lot of time and effort into making it healthier, warmer and more comfortable. They're now saving the tenants tens of thousands of dollars.
It's really easy to look at a sexy new green build, our fundamental challenge is to look at the 98/99 per cent of other buildings that exist already and improve them.
AMH: What aspects of the upcoming World Green Building Week (#WGBW2017) will the NZGBC be focusing on?
AE: What we're interested in is getting people out and looking at some great green buildings, including an exciting residential development in Wynyard and several lovely existing buildings such as the Lysaght Building and Mason Brothers.
We host a lot of members' events throughout the year around rating tools and it can get quite technical, so this is about being open to the public and inspiring people. There's a lot to be excited about.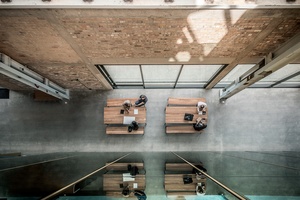 AMH: Your theme for #WGBW2017 is #OurHeroisZero, can you expand on what that means?
AE: The theme of this year's World Green Building Week is #OurHeroIsZero. Buildings can be heroes in the fight against climate change. Innovation, investment and technology are just some of the drivers propelling us towards a low-carbon, high quality future.
But what will this future actually look like for our buildings? It's something as an industry we are really not focusing on at the moment. This week should really start that conversation, in particular the panel discussion on Tuesday 26th.
World Green Building Week runs 25 September – 1 October 2017. For more information on events, see here.