New Zealand companies are creating innovative and exciting products that continue to be popular at home, and some are making tsunami-like waves overseas. We look at what makes them Kiwi made and why being local is so important.

Recently, a movement in Dunedin has been trying to prevent the manufacture of Pineapple Lumps, Buzz Bars and Jaffas from being moved to an Australian factory. Mondelez, the company that owns Cadbury, is searching for a local manufacturer following news that its Dunedin factory's days are numbered.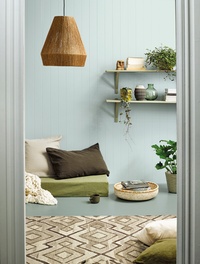 Meanwhile, a volunteer group is looking to raise $20 million to keep production in New Zealand. It seems like an ambitious quest but one that is perhaps symbolic of the fight against the flight of manufacturing from our shores. After all, there is little that speaks more to Kiwi-ness than Pineapple Lumps and Jaffas.
In the fields of architecture and interior design, there are some key players that are steadfast in their quest to remain New Zealand-made, and it is perhaps due to this loyalty that these brands remain popular here. Look down almost any residential street in New Zealand and you are likely to see Resene paint in use. Resene was established in 1946 when it introduced waterborne paint to a market that was crying out for good quality product.
Being Kiwi made is a key part of Resene's identity, says Resene marketing manager Karen Warman. "We are very proud that our paints and colours are designed and made in New Zealand. We are constantly inspired by our staff, our customers and everyday life in New Zealand to evolve and improve our products and services."
Earlier this year, celebrated Canadian architect Todd Saunders was here for the New Zealand Institute of Architects' biannual conference. His statement about materials relates to our local industry too: "I'm more like someone from the slow food movement who will strive to use as many local materials as possible. The biggest problem with architecture now is that it is not specific anymore. It has no relation to the place where it sits. I want to make local architecture, especially since we are working in so many places. A piece of architecture should feel like it is from that place in which it sits."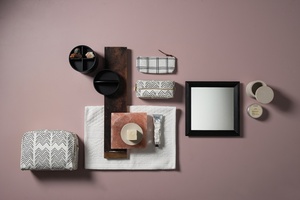 Wellington architecture practice First Light Studio has developed its business from making a bach that represented 'the Kiwi home' and then winning an important international award at the US Department of Energy's Solar Decathlon in 2012. Its residential designs are typically built from local materials explains Nick Officer: "We use timber as much as possible because it is a truly sustainable product and New Zealand grown, sourced and supplied; it also uses up a lot less energy than steel."
In Dunedin, fireplace designers, manufacturers and exporters Escea has also been keeping things local since their beginnings in 2002. Testament to the speed of its growth, the company started with just its three founders and now employs 80 full-time staff. CEO Nigel Bamford comments: "When we started out as a small company, we looked to the leaders in fireplace design in Europe and wanted to emulate them. But, as we have grown, we have become more comfortable with our own identity, and our 'New Zealand-ness' is something that we now see as an advantage."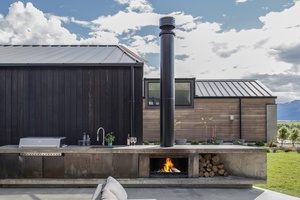 Local warmth
Escea has been listed on the Deloitte Fast 50 Index for the past three years running. "Our isolation from the rest of the global fireplace industry has pushed us to create technology never seen before in gas fireplaces," says CEO Nigel Bamford. "We made the first fireplace to be turned on remotely from a mobile phone and created a 'new genre' of heating with our DX Series of ducted fireplaces, which use vent technology to move warmth throughout the house."
Clean green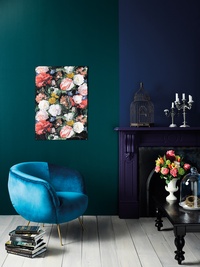 "Living in such a beautiful country as New Zealand encourages us all to do our bit to help protect the environment and minimise the impact of our product on the environment," says Resene's Karen Warman, pointing out an important issue when manufacturing locally.
Resene plays its part with an extensive Environmental Choice product range and its world-first return programme, through which unwanted paint and containers can be taken back to the supplier for recycling and reuse.
Escea also makes a solid attempt to reduce its carbon footprint, counteracting the fact that most of its fireplaces use fossil fuels. For every fireplace produced, the company plants a tree in a registered carbon sink forest. Abodo Wood is a privately owned, Kiwi company recognised for its healthy eco-wood products and a commitment to product labelling transparency.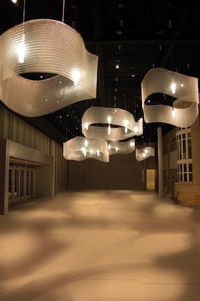 Futuristic mesh

Kaynemaile is an innovative product designed and manufactured in Petone, Wellington, and has hit the big time after being awarded Best Architectural Product at the NYCxDesign Awards this year. The product is a polycarbonate mesh designed as a futuristic take on chain mail, and has been applied to a variety of architectural structures. These include wall installations, light fixtures and car park wraps, as well as artworks by international artists like kinetic sculptor Ned Khan.
Kaynemaile's brand ambassador Robyn Downham says being New Zealand made "is in our DNA and we share this with the architectural and design community proudly. We see this as a value added proposition, as New Zealand is a brand associated with innovation and invention."
All the right buttons
Fisher & Paykel is a New Zealand appliance company that has built its philosophy on understanding the local market and delivering products that are totally people centric, such as the revolutionary dishwasher drawer, which is sold around the world alongside many of its other products.
"We manufacture close to the consumer wherever we are in the world and try to get the balance right in what is a competitive market," says Mark Elmore, the company's general manager of design.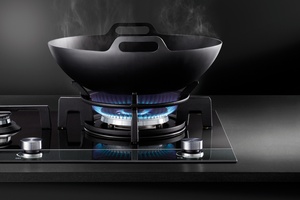 Looking ahead
When it comes to appliances, integrated solutions seem to be the buzz at the moment with whole sets of products operating together seamlessly and often hidden from view. Fisher & Paykel are on the ball with this approach. "We want to create a design freedom for everybody, with a built-in philosophy so each appliance becomes like furniture, echoing the furniture around it," says general manager of design Mark Elmore.
His impressive research and development team, which has branches in Dunedin and Auckland, concentrate their focus on understanding what New Zealanders want and need. "We are interested in knowing what is right for the customer, not just innovation for innovation's sake."
Staying ahead of the game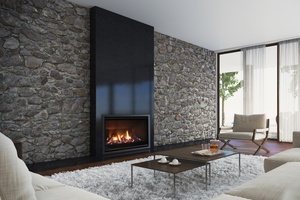 It would be difficult to explain the nuances of colours such as Wanaka blue or Waiouru green to an overseas manufacturer, and that is one reason why Resene maintains its operations locally. Aside from colouring our built environment, Resene also supports local organisations, such as New Zealand Institute of Architects, and is a foundation partner of the NZ Green Building Council. "Feedback from specifiers, building owners and managers has helped us adapt and develop products to meet the changing needs and the changing substrates," says Warman.
But would it be cheaper for these companies to move manufacturing overseas? Not according to Bamford at Escea, who says that "as a niche manufacturer that makes high-quality products, keeping our production here is more beneficial on all levels, including cost. Because we make our products in Dunedin, we don't have to ship them across oceans or pass them between multiple distributors. Escea products represent very good value for money for New Zealand customers."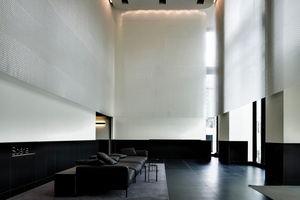 This, of course, comes with its challenges, especially as Escea is an exporting company. "Consumers have more choice than ever before. But it just makes us work harder and smarter to compete. We stay ahead of the game by focusing on making the best product, and having our whole operation in one place genuinely enables us to do this."
Kaynemaile has a similar message about keeping its manufacturing base at home: "Kaynemaile mesh is an efficient and effective product to export as a high-value item. We don't want to compromise the quality by moving production offshore," says Downham. However she does concede that being New Zealand made "is very positive from a marketing perspective. However, from a practicality and delivery perspective, it does present extra challenges. But a challenge is not a problem; it is an opportunity to be innovative."