Ahead of speaking at the NZGBC Sustainable Housing Summit in June, James Legge of Six Degrees Architects in Melbourne talks about the Nightingale model, where architects act as developers to deliver environmentally, socially and financially sustainable apartments.
The mixed-use urban housing project provides liveable, affordable, sustainable medium-density homes for people. There are three projects in various stages: The Commons (a precursor to Nightingale) in Brunswick, Melbourne, which is built. Nightingale 1.0 is also located in Brunswick and is about to begin construction, and Nightingale 2.0, in Fairfield, Melbourne, is currently going for planning permission.
James was an investor in Nightingale 1.0 and is currently running the second Nightingale project.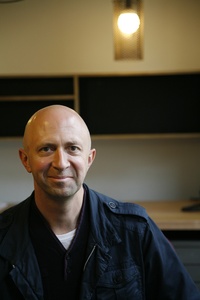 ArchitectureNow: How does the Nightingale model work, and what are its aims?
James Legge: Nightingale Housing was formed by a group of leading Australian architects to create housing in cities that is built to support well-being, community and liveability. We support architects to develop independent projects that deliver long term financial, environmental and socially sustainable outcomes.
Our cities and their inhabitants deserve beautiful, well-built and well-sized homes designed for real life. At present, most of the market is not delivering this and as long as the current formula remains profitable, there is little incentive to raise the bar on the status quo.
We want to redefine the meaning and quality of city life by establishing a development model that leads to development outcomes that are easily replicated and benefit the communities in which the developments are located.
Each project using the Nightingale model utilises the financial capacity of approximately 20 ethical investors, to replace the financial capacity otherwise provided by a developer. These investors are clear that their return on investment is capped, and that any savings that can be made on the initial feasibility will either go into improving the quality of the apartments or decreasing the cost to the purchasers.
Savings are made through a number of means. As we have a database of interested purchasers, there is no need for real estate agents. As there is an architect running each project, with a profile of past work, there is no need for a display suite. Further savings are made through shared laundries and decreasing the number of bathrooms usually considered "necessary" by real estate agents. If the projects are located in appropriate locations adjacent to good transport infrastructure, underground carparking is removed. These savings are significant and work to improve the quality of the development and decrease the cost to the purchaser.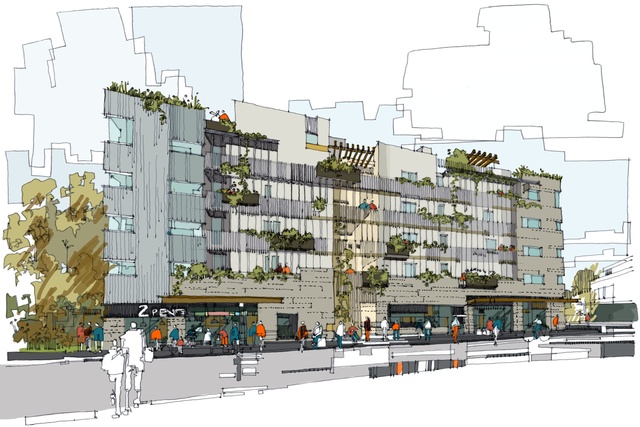 ArchitectureNow: You talk about 'humanising' the development process – what do you mean by this, and how do you do this?
JL: We don't just build housing, we build communities. We involve future residents in the development process by asking them to participate in design choices about their future homes. This includes outlining financial implications of design options, so that all choices are informed.
The property industry largely treats the development of apartments as a 'speculative financial asset'. The real estate industry has all but forgotten (or worse, doesn't care) that there are real people who will live their daily lives in these 'financial assets'.
We have already been called 'radical' by one big property company – simply for giving future home owners agency in the design process.
ANow: Is the model open to any architect to use?
JL: Yes! Any architect who is registered and has a few years experience under their belt indicating their capacity to undertake a project of this nature, is welcome to use the Nightingale model to develop their own project. Until now we have relied on email enquiries, however there will shortly be an application form on our website.
To assist architects to develop their own projects we use a licencing agreement, where we provide intellectual property, contracts and mentoring. The idea is that as many architects as possible will want to undertake Nightingale projects so that collectively, through our profession, we can create impact through scale.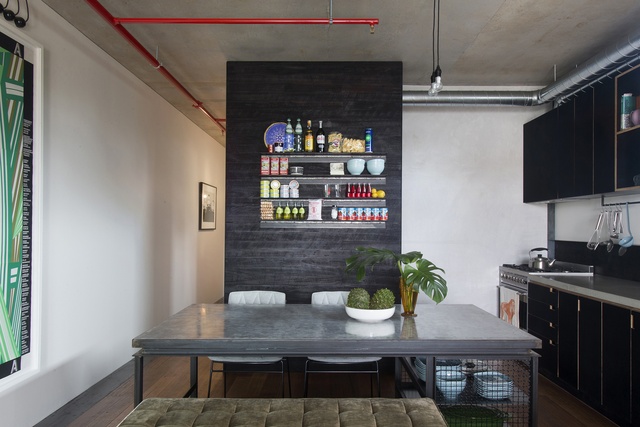 ANow: Most architects don't have a development background, and could see this as quite risky: how does Nightingale support architects to work in this area?
JL: That's exactly why we have created the Nightingale model, to demystify the housing development process not only for architects, but also for the home purchasers. The development industry is currently so opaque that none of us are privy to the forces that shape key development decisions.
Nightingale supports architects by reviewing projects and providing feedback at key project points, such as feasibility studies and town planning. Critically, a development manager is employed by the Nightingale architect early on in the project and they report to the architect on site purchase options, feasibility studies and financing decisions. 
ANow: Do you think the Nightingale model could work in New Zealand? What would need to happen to make this viable?
JL: The Nightingale model can work in any western city where market forces have had negative impacts on building design, long-term urban planning, and housing affordability.
There is already strong interest in Auckland to undertake a Nightingale project, from a few architects, a housing group and a land owner. All we need to make this viable is a visionary architect to get the ball rolling. If you're interested in bringing Nightingale to New Zealand, come and talk to me at the NZGBC Sustainable Housing Summit in Auckland or Christchurch.
ANow: What are some of the limitations of the model?
JL: The model uses market forces for social, environmental and economic outcomes. One of our biggest limitations is having to compete with commercial developers to purchase land. Other than that, our only limitation is our own stretched resources to support all the architects and projects who have reached out to us for support, and the typically long time frames in developing housing projects which can stall momentum.
Australia and New Zealand both have financial regulations that will limit the number and type of investors able to invest in a Nightingale model project. In practice this simply limits the scale of the development, in rough terms, to a building of maximum 20-30 apartments and 4-5 storeys.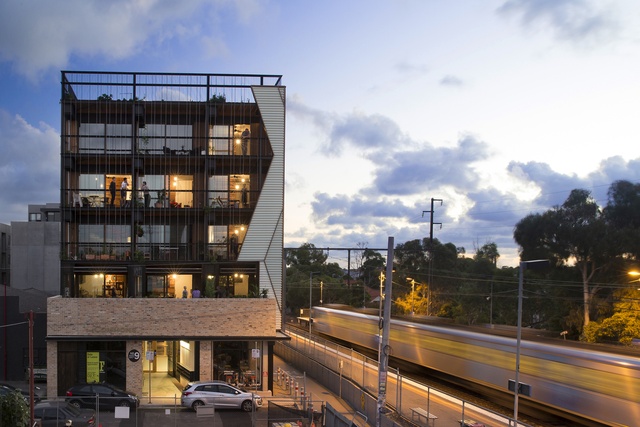 ANow: How will Nightingale 2.0 differ to the original Nightingale? Are there improvements that have been made along the way?
JL: Each Nightingale model project will differ depending on the site, the architects involved and the purchasers. But importantly the intellectual property learnt by earlier projects is available to newer projects. As an example, the complex matrix of sustainability initiatives including embedded networks, batteries, solar panels, reused rainwater, green roofs, working roof gardens, green travel plans, etc are tested and refined in each project and the IP handed on.
Likewise, the community building initiatives are reviewed and refreshed depending on the purchasers and the location for each new project. Importantly, this is seen as a collegial endeavour that allows previous architect project leaders to help mentor new architect project leaders.
ANow: What do you think the future holds for this type of development – in Australia and in New Zealand?
JL: The sky is the limit – well, 4 or 5 stories is the limit under the existing financial model! We have had such a positive response from broader society, government bodies and the architecture industry, that we are looking forward to scaling up with new projects. I feel a strong sense that we are collectively ready for meaningful change in the property industry and that momentum for Nightingale is building.
Nightingale's aim is to have enough scale that we positively influence the whole property development sector to move towards better design, environmental, social and long term economic outcomes. We feel confident we can achieve this over the next few years.
Nightingale 2.0 has just been passed through council, for more information see here.