Landscape of the mind: Jasmine Wiltshier
Jasmine Wiltshier has just graduated from the College of Creative Arts, Massey University of Wellington with a ​Bachelor of Design (Hons) in Photography. Her 2016 series 'Locating Oblivion' was exhibited at the Exposure graduation show in November.
Jasmine says, "My work intervenes in architecture somewhere between emotion and physicality, playing upon the removal of context to create other-worldly images that bring about endless interpretations, reflecting within them the landscape of the human mind."
Amelia Melbourne-Hayward chatted with Jasmine about her work and the challenges involved in photographing urban spaces.
Amelia Melbourne-Hayward: Where did your love of photography come from? Who are some of your influences?
Jasmine Wiltshier: My love for photography started in high school. I was lucky enough to have a very supportive photography teacher. I found that photography was the most appropriate communication tool for me back then and still is now. Meaning and depth is a big part of what I do, however I like to execute it in a way that visually suggests otherwise.
Lauren Marsolier has been a major influence for me over the past two years. Her photomontages have been a significant reference point for me, both aesthetically and conceptually. Her landscapes are ambivalent, familiar and yet not identifiable. My works are similiar in that they are a reflection of our world without being a direct representation of it.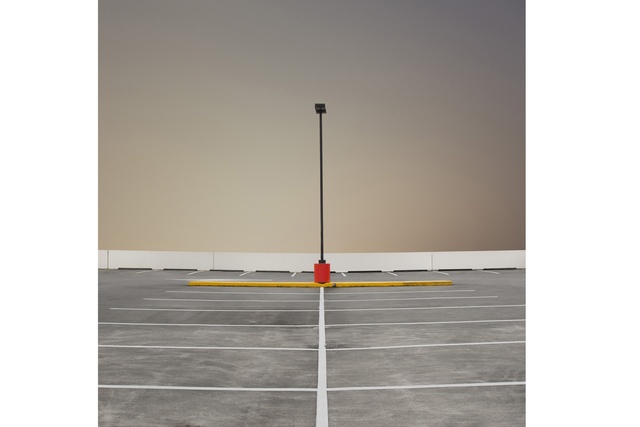 AMH: Why architectural photography?
JW: Architecture has the ability to define a place, however when the context is removed the sense of familiarity is blurred. There is something about the aesthetics of architecture that inspires me, the fact that a building or a site can hold so much history and emotion, yet can look so detached to an observer.
I spent many years photographing people, thinking that I would find a way to understand memory and emotion. It was not until my third year at Massey University that I became aware of my love for architecture and how I was using it subconsciously as a source for my memory and emotion. I started to dig a little deeper into the emotional connections we have with sites. Sense of place became essential to research and linked my earlier work to what I am doing at the moment.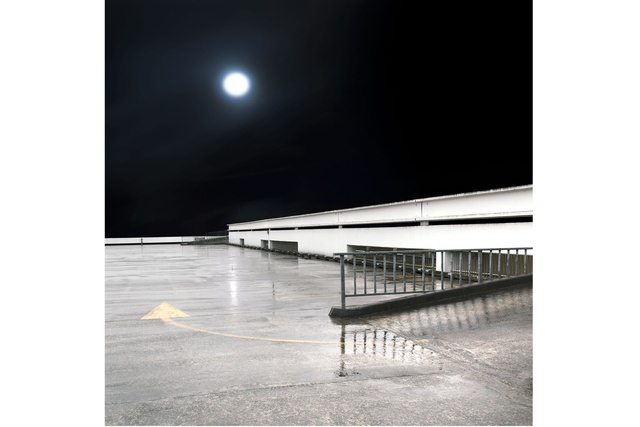 AMH: Where did you get the ideas and inspiration for your two series – 'Altered Ambience' and 'Locating Oblivion'?
JW: Both series stemmed from a series I completed in 2015 called 'Zones in disorder' where I photoshopped Hamilton and Wellington scenes together. 'Zones in disorder' explores the way we interpret the world with contradicting ideas of the past and present.
This particular series is where I began my research into place and non-place. I was inspired to become more knowledgeable about the connection I had with places from my past, however I was easily confused between physicality and memory; place and non-place. Through this discovery I found myself removing the context from each image to amplify the disconnection I now have.
AMH: What does place and non-place mean to you?
JW: Most of my knowledge on this subject comes from Marc Auge's book Place and Non-place (2010). Non-place is highlighted as a place that is based off memory – they are spaces of circulation, consumption and communication. The contrast of how place can be defined through observation of a non-place ignites thought into what I produce.
Some things strike us more than others, primarily because our past evokes particular emotions. Our subconscious reassembles familiar places and generates them into spaces for the mind to explore and interpret. The reality of a place corrupts the memory of a space.
AMH: All of your series feature very minimalistic, empty urban settings. What draws you to this type of scene?
JW: The types of settings I create enable the viewer to just look for a moment, without context, without people. People complicate scenes; they damage things, so by removing them completely there is no opportunity for the viewer to be distracted or influenced by anything other than the buildings in the image.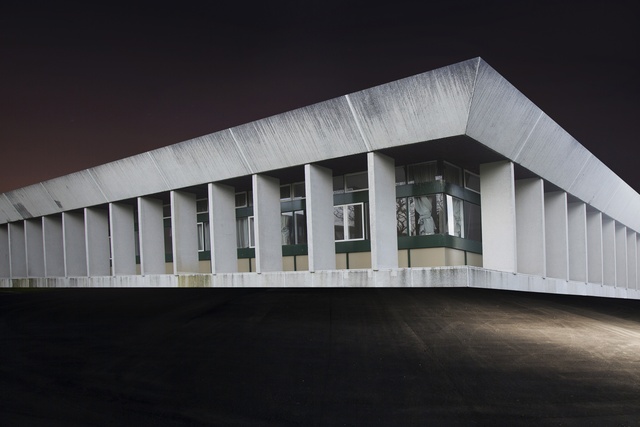 AMH: What are the challenges involved in photographing these types of spaces?
JW: My images never include people, so finding a time and day of the week when there is nobody present in the spaces I want to photograph has always been a challenge. I like the spaces to look non-operational, which can only be accomplished when there is no activity in the area at the time.
AMH: What does the future hold for you –  will you continue to focus on architectural photography?
JW: I will have a couple of new projects under way in the new year! I am planning to undertake a couple of trips around New Zealand to complete them, which is always exciting. I will definitely continue to focus on architecture photography; I can't see myself in any other area at this stage… however, you never know what the future may bring.
www.jwiltshierphotography.com/