Maori Architecture – From fale to wharenui and beyond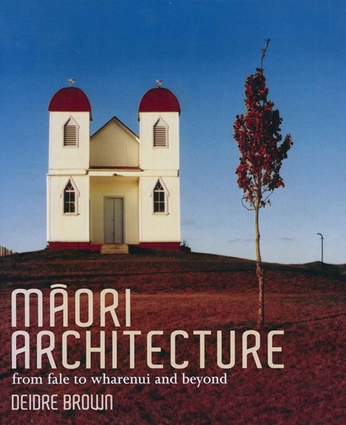 This is a generous book, with over 190 pages and many large-format illustrations presented in a clear, colourful and accessible way. This is also the first book dedicated to Maori architecture.
Dr Deidre Brown is currently senior lecturer at Auckland University and her book attempts to lay a path for the wider audience to traverse. It starts off with a blast of three double-page illustrations and is prefaced with insightful comments from Brown's academic mentor, Mike Austen. At the rear of the book are very useful Rarangi tohutoro: Notes, Whakapakehatia: Glossary and Rarangi pukapuka: Bibliography.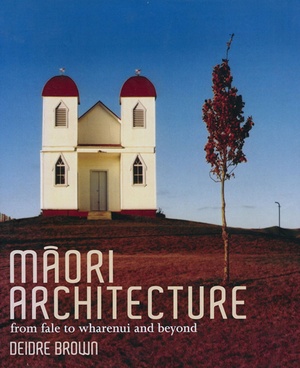 But don't be fooled, this is no mere coffee table book but a critical transect. Like its title suggests, it is a recap of the history of Maori architecture from Polynesian roots to an identifiably unique culture and to one that is engaging with a global culture.
The story is presented in a series of seven chapters, the connecting thread is that "Maori persistently built and rebuilt their world to meet the challenges of the natural, spiritual, political and colonial environments." This reaffirms that architecture has always played a major role in the functioning of the Maori world, though through radically differing forms.
The reasons for differing built responses start with the adaptation to a new land. Those responses include the marae: a central space surrounded by buildings, and the whare: house, the "essential blueprint for all subsequent Maori architecture – a rectangular gabled building with a porch".
Adaptation and appropriation were powerful tools in dealing with the world-changing influx of Europeans, from the building of Christian churches by Maori, the proliferation of wharenui meeting houses for pan tribal forums, the development of Maori new towns, the recapturing of traditional arts and the growth of urban marae. In terms of coverage, the book does not fully
explore critical areas such as the design of the landscape, urban design and also the more recent dynamics of iwi developments. Nor does it attempt to assess the aesthetic merits of the various works.
However, if the reasons why has it taken so long to produce the first book dedicated to Maori architecture are to do with suppression, whether under social Darwinism or modernism, then the publication of this book is another mark in the turning of the tide. Looking forward to more installments.
Maori Architecture: From fale to wharenui
by Deidre Brown; Raupo Publishing (2010)
$72 rrp