Celebrating design: the reinvention of Objectspace
Objectspace gallery in Rose Road, Ponsonby, which aims to be New Zealand's new "home of craft, design and architecture", was officially opened to the public on Friday 28 July.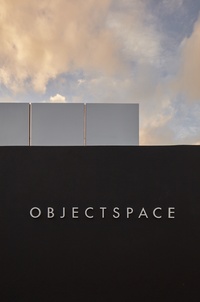 Originally situated in a small bank building on Ponsonby Road, Objectspace opened in 2004 and has championed craft, applied arts and design for the last 12 years. The new, larger gallery, situated in a former industrial warehouse, was designed by RTA Studio and boasts four exhibition spaces and a multi-use public programme space.
Project architect Rich Naish says, "We were challenged with a very tight budget of which most needed to be spent on the 'must haves'; lights, paint, wall and floor linings and finishes, kitchen and toilets. So the budget left over needed to be spent really carefully.
"We developed a facade screen that wraps the upstairs space and forms a crisp, clean object that floats somewhere between art and architecture. We hope this provides an identity and becomes a beacon to signal the presence of the gallery in its new location," Naish concludes. 
The move to this upgraded space comes after Creative New Zealand doubled the gallery's funding in 2015. Kim Paton, gallery director, says that this increase in core funding reflects an awareness of the growing importance of design and architecture in New Zealand, alongside a recognition that we lack a distinct home in the country for showcasing creative work within these disciplines.
"Consider the immense pressure and changes occurring in the built environment throughout Auckland and all of this national debate around urban planning, housing and land use. Design is utterly central to these conversations," Paton says.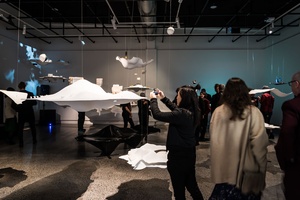 "This is the moment that traction is starting to occur in terms of the role that design plays on the built environment, on the civic space, on areas of the commons. We need to regain our understanding of our inherent relationship to design and all things that are made."
The next two years at Objectspace are almost completely filled with a series of interesting exhibitions aimed at diverse audiences and includes shows across craft, design and architecture.
Fittingly, the first exhibition to feature in the new space is Future Islands. Originally curated for the 2016 Venice Architecture Biennale by Charles Walker and Kathy Waghorn, it presents 55 real and imagined New Zealand buildings on groups of floating islands, to illustrate our diversity of architecture alongside exciting future possibilities.
The Future Islands exhibition will be on show at Objectspace until Saturday 16 September.