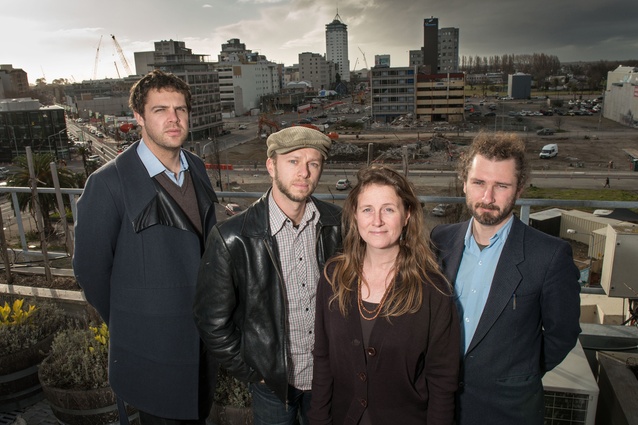 Freerange Press' new book Once in a Lifetime: City-building after Disaster in Christchurch will be launched on Wednesday, 17 September. The book, featuring 55 written essays, offers the first substantial critique of the Government's recovery plan for Christchurch, presents alternative approaches to city-building and archives a vital and extraordinary time.
New Zealand has to rebuild the majority of its second-largest city after a devastating series of earthquakes – a unique challenge for a developed country in the twenty-first century. The earthquakes fundamentally disrupted the conventions by which the people of Christchurch lived. The exhausting and exhilarating mix of distress, uncertainty, creativity, opportunities, divergent opinions and competing priorities generates an inevitable question: how do we know if the right decisions are being made?
Featuring a foreword by Helen Clark, essays from a range of contributors including Kevin McCloud, Rebecca Macfie, Raf Manji, journalists, economists, designers, academics, publicans and more, Once in a Lifetime brings together a range of national and international perspectives on city-building and post-disaster urban recovery. It also presents 39 visual essays that document community, business and government responses to Christchurch's recovery.

Once in a Lifetime: City-building after Disaster in Christchurch is edited by Barnaby Bennett, James Dann, Emma Johnson and Ryan Reynolds.
Freerange Press welcomes the public to celebrate the launch of the book at the Q Theatre lounge, Auckland, 6pm 17 September. There will also be a lunchtime panel discussion lead by media commentator Russell Brown at The Exhibition Studio, Level 3, School of Architecture and Planning, University of Auckland, 12pm 17 September.