Personal space: Erica Austin
Architectural graduate Erica Austin works on a mind-boggling number of projects aimed at making Christchurch a more liveable city. They include the Centre for Architecture and City-making, the Ministry of Awesome, PechaKucha Christchurch, TEDxChristchurch, as well as working with a photographer at Peanut Productions. Here, she shares some of her favourite brain food.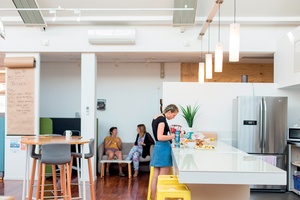 Where I am working:
Awesome HQ, a co-working space in central Christchurch operated by the Ministry of Awesome. It's a place to connect with a community of like-minded people who are passionate about what they do. There are project managers, web designers, film makers, entrepreneurs and more.
What I am reading (architecture):
Super Light – Lightness in Contemporary Houses by Phyllis Richardson. It explores lightweight construction, low energy design and ways to create architecture that simply 'touches the earth lightly'.
I love flipping through pages of architectural photographs that capture various expressions of lightness, as well as reading about each project.
What I am reading (entrepreneurship):
Chapter One by Daniel Flynn, co-founder of Thankyou, a social enterprise geared 100 per cent for social impact. All of their profits fund aid and development programmes for people living in extreme poverty.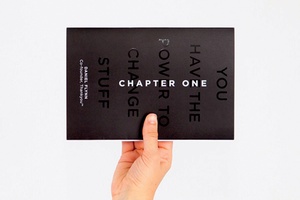 Daniel decided to write and release this book chapter by chapter instead of waiting until their journey is finished. I am blown away by their story, their business model and their ongoing passion for making a difference.
What I am watching:
PechaKucha and TED talks online. I recommend Matt Stone's TEDx talk on Beyond the Zero Waste Restaurant and Rob Bridge's PechaKucha talk on Why I Photograph Musicians.
Apps I'm using:
Neat Places is an app where you can find all the best places in New Zealand. I love supporting local entrepreneurs, and Marcia Butterfield is one of them.
She came up with the idea when her friends complained about the lack of things to do in Christchurch after the earthquakes and now exists in cities across New Zealand. You can also find physical Neat Places maps.
What I'm planning: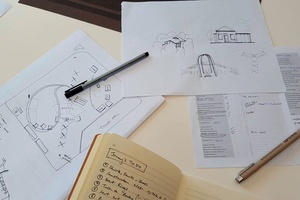 My wedding. We are trying to put on a large, waste-free, ethically sourced and affordable wedding in a public space. It has meant rethinking obvious things such as not having physical invitations and non-packaged items right through to the less obvious, like finding alternative sources for cake ingredients, growing and sourcing local produce for catering and ethically sourcing our outfits.
It is lovely to know that our wedding has already gone some way to benefitting our suppliers, and in some cases, leading them to change their practices.