Ponsonby Park: vote for your favourite design
In 2000, a shortage of open space in the Ponsonby area was identified and in 2006, the Auckland Council purchased the site at 254 Ponsonby Road to provide a civic square in the heart of Ponsonby Road for community gatherings and events. 
The development of this site will contribute to outcome five of the Ponsonby Road Plan that is to "ensure sufficient provision of open space and community facilities meet the needs of the Ponsonby community both now and in the future".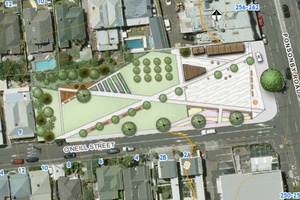 Three concept options for the site were presented to the public in late 2014. The Waitematā Local Board received nearly 700 responses to their feedback form; the majority of which supported the option to utilise the full site as open space. 
Currently, the site is leased to Lion Breweries who operate Liquor King. They also sub-lease part of the site to Nosh. When the site is developed, the businesses will have to move, hopefully to nearby premises.
The feedback on the park indicated the most important features to the community were: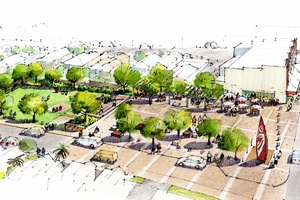 A green and open space that is inclusive for a range of ages and abilities
Somewhere that is relaxing and restful with plenty of seating
Flexibility to accommodate a variety of events and a market
Shelter from the weather
Simplicity, peace and calm.
11 design submissions have been made for the whole of the open space site at 254 Ponsonby Road; aka Ponsonby Park. 
You now have the opportunity to vote on which design is your favourite. Get involved and have your say in this exciting development that is a rare piece of community-led design in inner-city Auckland.
Voting closes on 19 March.
Updated: LandLab's Ponsonby Park concept is the winner! Congratulations to LandLab. Check out the website to keep up to date with progress from here.