London's latest arty architectural offering, the £260-million Tate Modern extension by Swiss firm Herzog & de Meuron Architects, has already welcomed more than one million visitors during its first few months of opening, strengthening its claim to be the UK's most visited cultural attraction with five million visitors annually. Colin Martin explored this distinctively twisted pyramidal structure.
"Our aim was to create a building conglomerate which appears as one thing, not as a phase one and a phase two," commented Jacques Herzog, on his and Pierre de Meuron's Switch House extension at Tate Modern, which opened to the public in June.
The Swiss architects' conversion of a disused mid-20th-century power station, which opened in 2000, is now the world's most visited museum of modern art. Their £260-million extension, which more than doubled the museum's floor space, was brought forward a decade from the previously contemplated date of 2025.
The upper four of the extension's 10 storeys rise behind the riverside façade of Sir Giles Gilbert Scott's power station. The asymmetry of the Switch House's twisting pyramidal form contrasts with the restrained rectilinear mass of Scott's original building, while the brick 'veil' enveloping its vertical structural concrete skeleton complements Scott's earlier extensive use of brick.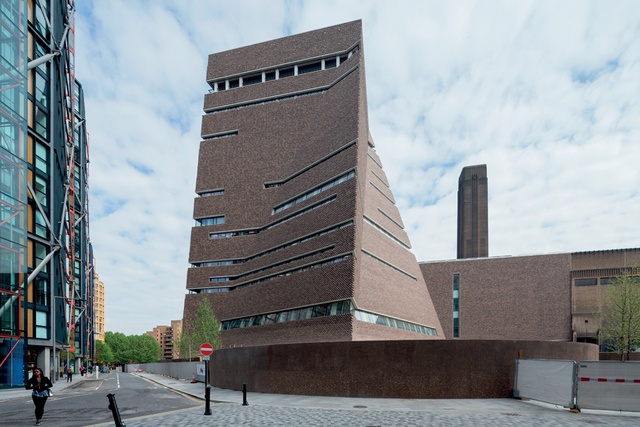 The 64.5m-tall Switch House extension rises from the former power station's cavernous, subterranean oil storage tanks to an enclosed public platform, which provides a bird's-eye view of London in all directions. The intermediate levels are connected by sinuous, curving concrete staircases and generous 'ribbon' walkways, which provide tantalising views downwards into the adjacent Turbine Hall and upwards into the extension's higher levels.
Each exhibition area is configured differently to the previous one, providing spatial variation and lessening the visual fatigue often experienced in uniformly-configured galleries. The new Switch House entrance provides a third alternative to the museum's pre-existing riverside and Turbine Hall entrances; and a new bridge at Level Four connects the extension to the existing building, improving internal circulation and unifying the two elements of the 'conglomerate' museum.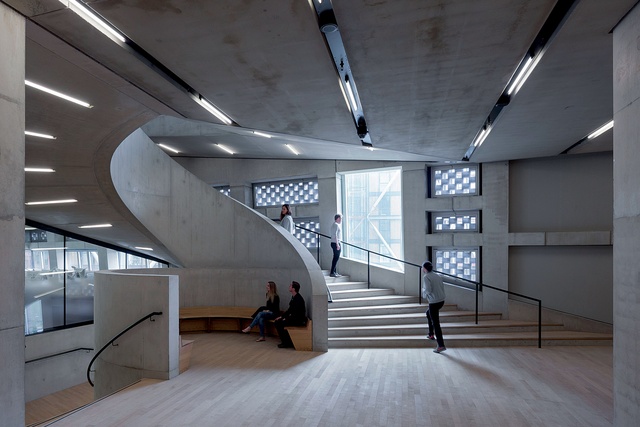 Tate Modern's collection, three-quarters of which has been acquired since 2000 – mostly from Latin America, Africa and Asia – has been rehung. The display now provides a global perspective on modern art, instead of focusing on Western European and North American movements as previously.
Two Switch House displays relate to architecture. 'Between Object and Architecture' examines how contemporary artists have explored new ideas about making objects, analogous to architects' development of more organic, improvisational or playful approaches to designing buildings, while 'Living Cities' shows works which examine aspects of urban living, including displacement and migration.
The Tanks, which bear traces of their former function, exhibit works which demonstrate the diverse ways in which performance art can be presented in a museum, through film and video, live action, sculpture and sound.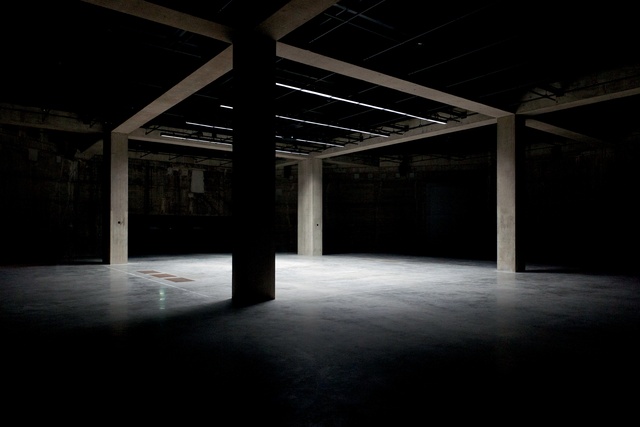 Frances Morris, Tate Modern's new director, stated that the gallery's curators have "substantially increased" its representation of women artists within its collection. "There was a huge deficit in our collecting prior to 2000: when we opened, 17 per cent of the art on display was by women. Now, 50 per cent of the solo rooms are works by women such as Phyllida Barlow and Louise Bourgeois."
Speaking before the result of the recent UK referendum on EU membership was known, the Tate's director Sir Nicholas Serota (who leaves the role in February next year) said that only £58 million of the extension's total cost of £260 million had come from government. The rest had been raised from private donors and foundations, apart from a shortfall of £30 million, which he was confident would be forthcoming when potential donors had experienced all that the expanded museum offered.
Five times the usual number of people visited it on the opening weekend, which bodes well for additional philanthropy to shore-up Britain's artistic reputation during the current fiscal uncertainty.