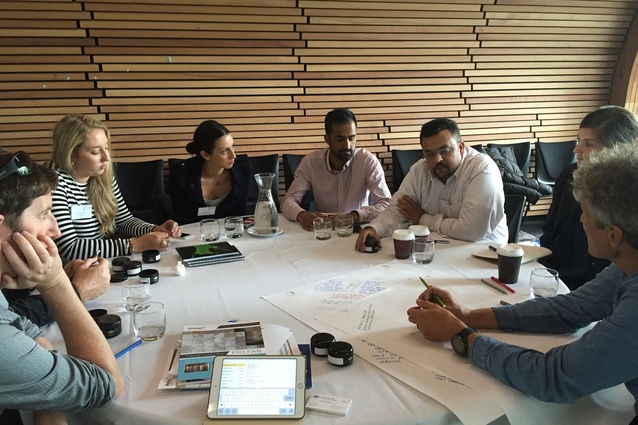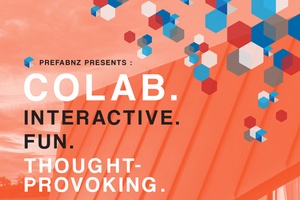 This year's annual PrefabNZ CoLab will take place at AUT in Auckland from 21–22 March 2017.
CoLab is a pivotal event to highlight innovative construction methods, focusing on offsite/prefab projects. There will be the opportunity to visit local sites, look behind the scenes at manufacturing operations and hear from local and international experts, whilst having plenty of opportunities to find co-collaborators towards better prebuilt design and construction. 
This design and construction event will be an opportunity to collaborate and connect with individuals and organisations – both from New Zealand and overseas – in an interactive, hands-on event. 
Tuesday 21 March is the CoLab conference day, which runs 8.30am – 6pm at the Sir Paul Reeves building, AUT, followed by drinks. The CoLab Site Visit Day is Wednesday 22 March from 8.30am – 5.30pm, which runs concurrently with the NZIOB Constructing Our World conference. Site visits include the new SGA workshop and studio and Smales Farm, with others to be confirmed.
CoLab 2017 speakers include:
Helena Lidelöw of University of Lulea / Lindbäcks, Sweden
John Lucchetti of Wood & Grieve Engineers
Daiman Otto of Tall Wood
Lauren Christie of Insiteful
Tim Porter of Holmes Solutions
Chris Moller of CMA+U
Gary Caulfield of XLam
Don Elder of Spanbild Group
Leah Singer of Entwine
Rob Tierney of Farsight Holmes
More to be announced.
Outcomes of attending the 2017 CoLab include exposure to international prefabrication/offsite technologies, systems and uptake; information and education about topical regulation, issues and opportunities for the sector; and of course, networking and relationship-building opportunities.
For more information on the event and to register, see here. CPD points available.