Shaping places: a role of urban design?
Errol Haarhoff describes why we need greater cooperation between local stakeholders, community and business involvement when making decisions related to place shaping.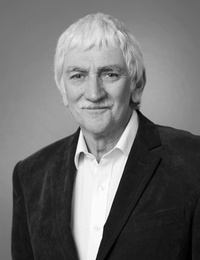 The 21st century has seen a growing re-engagement with urban design across New Zealand. Since the publication of the NZ Urban Design Protocol a decade back, many city councils have made good urban design outcomes a development goal, and larger councils have established departments dedicated to its promotion.
Some city councils facilitate design reviews of major development projects, and many have 'best practice' guides, such as the newly established Auckland Design Manual. Many have also established urban design jobs and units, and there is a growing number of professional consultancies that have set up urban design specialisations.
Positive outcomes, I would argue, are beginning to make an impact in a number of ways. We now have public access to waterfronts in Wellington and Auckland, and new urban spaces catering for public life at a scale not seen before. I was among the reported 100,000 Aucklanders who turned out on the day North Wharf/Silo Park was opened and, despite the Wynyard Quarter still being a few years from completion, the public spaces and cafés have sustained considerable public interest.
It is not only in New Zealand that we witnessing an urban renaissance. As a regular overseas traveller, I am left with a strong impression that, in many cities, the public realm one inhabits as a visitor is far better now than it was on my first visits in the 1970s. I have vivid memories of taking a photograph of the Spanish Steps from the Piazza di Spagna in Rome, accompanied by all the unpleasantness of competing traffic noise, vespas, litter and seriously neglected buildings. In contrast, today one can safely wander around this piece of Baroque urban design in what is primarily a pedestrian-dominated domain, filled with cafés, public life (and, of course, tourists).
While these claims could be dismissed as exaggerated observations, they do nevertheless reflect Ali Madanipour's more systematic analysis of renewed public and political interest in the United Kingdom. He points to an increasing presence of urban design in professional journals, government websites, academic debates, popular media, urban design competitions and advertisements for professional urban designers.
While this growing awareness and activity may, in part, be the outcome of the pervasiveness of information technology in the 21st century, this does not provide a full explanation. Is it that urban design has finally emerged from the shadows of the professions of architecture, urban planning and landscape architecture as a practice in its own right? Or have we returned to a default position that made no real distinction between these professions?
What we do know is that, despite the historic legacy of overlaps between architecture and urban planning, the early part of the 20th century nevertheless saw a parting of the ways. Those, like Patrick Geddes, argued that urban planning was essentially concerned with the social and environmental impacts while architects claimed sole authority over the aesthetic dimensions. Modernism complicated this division, by embracing new technologies of movement, especially private modes of transportation, which led to the sprawling suburbs that define urbanism of the 20th century.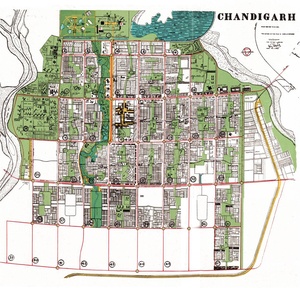 The utopian visions of the modern city were actualised in post-WW2 modernist reconstruction, Chandigarh in India and Brasilia in Brazil being two examples. The uncompromising hand of Le Corbusier still lingers over the great empty public space in Chandigarh, leaving Rem Koolhaas to ponder whether the modernists who dreamed of a new form of public life, and imagined a liberated ground, understood that, in reality, the public spaces they created were essentially lifeless.
In these well-known examples, as in countless modernist urban places, urban design involved the placement of building in space, rather than being concerned with the relationships between buildings, streets and public life.
Among the many examples of modernist urbanism in New Zealand, and the priority given to traffic movement, is Aotea Square and Mayoral Drive in Auckland. Here, we still see a largely uninhabited place surrounded by an arterial road cutting across the much finer pre-existing urban grain of Auckland.
This legacy has left the centre of Auckland city more or less bereft of urban life and activity for half a century. This was appropriately characterised by Roger Trancik as 'lost space' – urban land devoted to accommodating cars and traffic, and public spaces devoid of people.
In part, it was the perceived failure of modernism in the 20th century that saw the introduction of urban design programmes in the latter part of the 20th century, with the first programme being established at Yale University in 1952 by Josep Sert. There are now dozens of urban design programmes around the world and, in New Zealand, this includes one at The University of Auckland.
Perhaps one thing we can now all recognise is that we have moved some considerable distance from the traditional modernist urban visions towards one that re-engages with public life and public spaces, although past mistakes continue to present a significant challenge to fix.
The question still to be answered is whether urban design now exists as an independent discipline. Michael Gunder is forthright in responding to this query, arguing that urban design is not an independent discipline but, rather, is – or should be – a subset of wider spatial planning. Contrary to this idea, the urban design programme I completed in the 1970s at the Edinburgh College of Arts, Edinburgh University, was co-opted by the RIBA as an extension to architecture.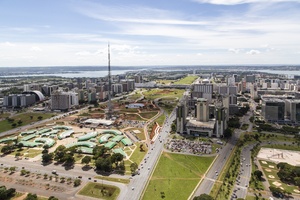 Indeed, the RIBA issued their own diploma, provided you joined, and maintained membership with them, as I did for a while. I would argue that pursuing questions of professional 'ownership' of urban design is futile and overlooks much more cogent factors that have impinged on the design of the built environment over the past century.
One factor that changed was the relationship between the professions and the emergence of legislation concerned with land-use control. As instituted in 1947, the UK planning system was concerned with 'plan-making' and 'development control', as Gallent and Wong explain, "drawing up land-use plans and policing development in accordance with these plans". The key professional role taken up by planners at this time was thus servicing these needs.
The 1991 Resource Management Act in New Zealand defined the role of planners to the management of environmental effects that human activity and development imposes. This moved consideration of land use away from prescriptive considerations and, in Michael Gunder's view (cited below), away from being concerned with urban design.
"Once government had constituted a legislated framework… for ensuring that acceptable thresholds of environmental effects for specific activities were not exceeded, planning was legally and institutionally repositioned away from a prescriptive consideration of physical space, the built environment and, especially, from urban design and related aesthetic concerns."
Increasingly in the 21st century, we are seeing a shift towards more prescriptive approaches to the design of the built environment and this is demanding more design-led thinking. However, it is not simply about aesthetics – good urban design outcomes involve more complex processes and include many actors and stakeholders. This reflects the idea that different processes and stakeholders come together to 'shape' environments.
As Gallent and Wong suggest, when coupled with urban governance, it was a small step to see how "collectively urban actors organise the production flows", and that urban design should play a more crucial role in influencing the actors and hence these flows, as "new ways of shaping places". 'Place shaping', in this sense, now underpins urban planning in the UK, partly in response to the local government reforms and the wider strategic roles they are given for community 'well-being'.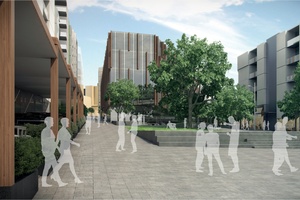 At a policy-making level, place shaping is a process to enable them to provide and facilitate necessary services that a community needs, "whilst also striving towards the qualities that communities expect within their neighbourhood; building the context, and encouraging the behaviours, that make places liveable".
Placing an emphasis on more prescriptive and design-led approaches to urban design has attracted its own criticism. 'New Urbanism' is seen as elitist and creates fictional places that rely on nostalgic visions of an imagined past. However, beyond the manifestation of New Urbanism and its critique, the 21st century has seen the rise of neo-liberalism and the not-so-invisible hand of the market, and the fact that this is the context in which development occurs.
The consequence is that urban visions that embed ideas about resilience, enhanced liveability, and quality design-led public realms primarily depend on market responses, rather than on investments by public organisations. Unless market-led development processes share the same development goals of public authorities (such as city councils promoting intensification), the resultant urban fabric may not deliver the public benefits and objectives of good urbanism.
In practice, this requires cooperation between local stakeholders, community and business involvement in decision-making related to place shaping. In policy terms, this means facilitating development while striving towards outcomes that make places liveable.
The alliance between community and business interests in the production of urban places underpins what Ali Madanipour sees as significant roles for urban design in this context. His arguments point to a "surge in the popularity of urban design in the (development) industry" and raises the question about 'why'. His answer is that this gives industry greater certainty of outcome and that by "articulating a vision for the future and how it can be implemented, urban design can be a source of certainty for the market and support for the state".
My own research with Lee Beattie – in Vancouver, Auckland, Melbourne, Portland and Perth, where we have interviewed developers and built-environment professionals – supports this contention.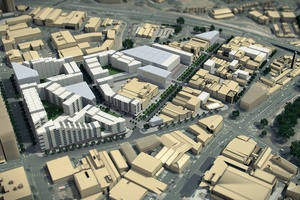 Another manifestation of this more cooperative engagement of stakeholders around development and place-making is the establishment of urban design review panels. Again, our research points to these processes resulting in better public-realm outcomes, reduced risk for developers, and those aligned with broader urban visions such as intensification. The key to success (again supported by those we have interviewed) lies in having necessary built-environment experts on panels, sufficient flexibility to enable innovation (rather than repressing this through seemingly arbitrary regulation), and trust among the stakeholders that there is a benefit for all in the process.
The key to these successes comes from cooperative actions of the relevant stakeholders, bringing together necessary knowledge across the development process, good urban design, alignment with broader urban development planning goals and delivering meaningful public benefits. For this reason, urban design programmes at The University of Auckland aim to engender an understanding of the processes that underpin built-environment production and design-led thinking. We frame this not as a new or distinct profession, but as a studio-centred learning process that adds urban design thinking, knowledge and skills to the architects, urban planners and landscape architects participating in the programme.
We now have well over 100 graduates from the Master of Urban Design, most now practising in a variety of professional practice settings. To broaden the reach among built-environment practitioners, in addition to the stand-alone Master's degree, we are the first university in Australasia to offer 'combined' (conjoint) degrees. These degrees enable Master of Architecture (Professional) and Master of Urban Planning students to simultaneously complete a Master of Urban Design.
We have had a high level of interest in this new arrangement that extends the normal four semesters to five. Michael Gunder suggested that it was "time to put urban design firmly back into planning education and practice". I extend this idea to include putting urban design firmly back into architectural education as well, so that, increasingly, built-environment practitioners can assert their role, knowledge and design-led thinking in the shaping and humanising of urban places and spaces.