Show Us Your Thesis: Zack Johnson
ArchitectureNow and the Student Architecture Network New Zealand (SANNZ) have teamed up to present an interview series on the work and thoughts of final year Master of Architecture students at New Zealand's three schools of architecture: Victoria University of Wellington, The University of Auckland and Unitec Institute of Technology.
For the third in the series, Zack Johnson of Victoria University discusses how his love of urban spaces and public infrastructure has inspired his thesis, which focuses on revitalising the Central Motorway Junction in Auckland.
Student Architecture Network New Zealand: In 20 words, what is your thesis about?
Zack Johnson: My thesis looks at where infrastructure (specifically, motorway systems) cuts through a city creating chunks of waste space and divisions in the urban fabric. The site for my research is the Central Motorway Junction in Auckland and I am looking at how I can revitalise this space and reconnect the suburbs back to the CBD, all whilst embracing the motorway as a viable typology for design.
SANNZ: That's a pretty big ambition fuelled by, no doubt, a lot of politics and people pushing particular opinions about how such infrastructure and space should be used in a city that is growing as fast as Auckland is. Are you interested in in engaging with the politics of this?
ZJ: There is always controversy when it comes towards public infrastructure particularly in big cities where massive amounts of taxpayer money primarily funds the development. I stay away from the politics of it but I will say this; growth outwards (sprawl) is counter-intuitive, growth inwards (densification) is logical. By using the lost and forgotten spaces in city centres to densify the built environment the need for such expansive infrastructural systems is instantly reduced.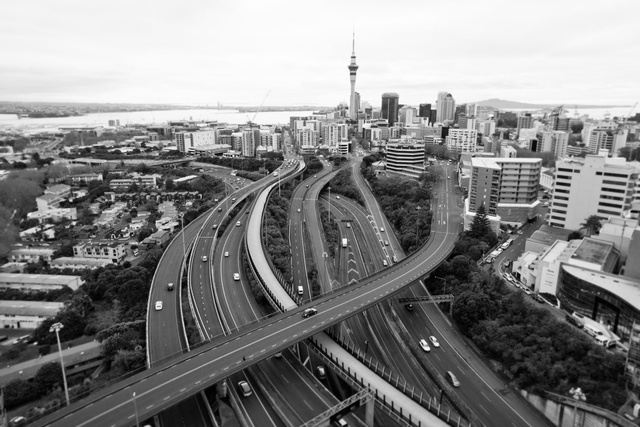 SANNZ: Who is your supervisor and why did you choose to work with him/her?
ZJ: Daniel Brown. His research stream aligned with the area I wanted to work in – essentially architecture in brutal and harsh places where it traditionally wouldn't be found. I had also met Dan in fourth year through an elective paper and had heard good things about him from previous graduates that he always looked out for his students and pushed them to produce quality work.
SANNZ: When you started your Masters just over a year ago at the start of fourth year, did you think your thesis would take this direction?
ZJ: Loosely. Since the start of 4th year I had been fascinated in urban city space and the massive infrastructural systems that made large cities run. Googling 'spaghetti junction' (some of the best ones are in North America) gives some examples of what kicked my thesis ideas off, amazing feats of engineering, but also massive amounts of lost space.
SANNZ: It seems that existing motorway development and the addition of new routes is inevitable for Auckland right now. What do you think about interventions, such as yours, working to minimise (or perhaps maximise!?!) the number of cars on the road?
ZJ: My design is more about acceptance of the fact that this infrastructure already exists, will continue to exist and (most likely) will expand. If one day cars are abolished, or if their use increases, there will always be these huge concrete rivers carving through our cities. I am aiming to reclaim and reinvigorate these spaces where people and culture has lost out to the utilitarianism of the motorways and motor vehicles.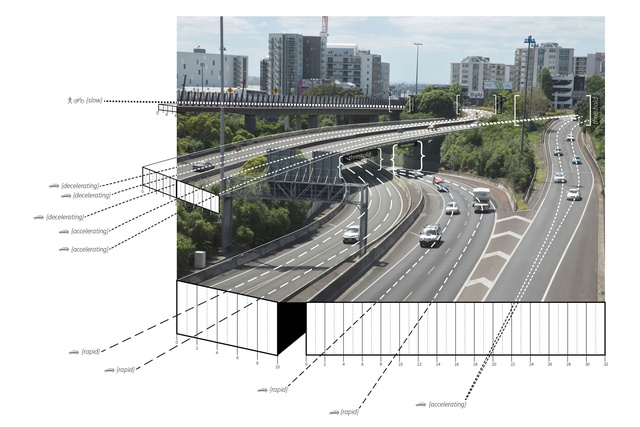 SANNZ: What are your plans for next year?
ZJ: I am going AWOL from New Zealand for a couple of months at the end of this year. I feel like switching my brain off for a bit to relax will bring me back refreshed and ready to start work. 
SANNZ: And, do you feel that architecture school has prepared you for the realities of working in the industry?
ZJ: I worked in a practice over summer and have been part time this year too, so I have seen a bit of the reality of the architectural profession. There is a hell of a lot of technical things as well as general business sense stuff that I either didn't realise or didn't fully comprehend that happens in the real world.
I felt a bit like a baby giraffe stumbling around when I first got there, but uni gives you the tools and problem solving skills that mean you don't feel like you've been thrown in the deep end without any floaties. The presentation skills you learn through studio courses are well up to scratch in practice too so you don't have to worry about them!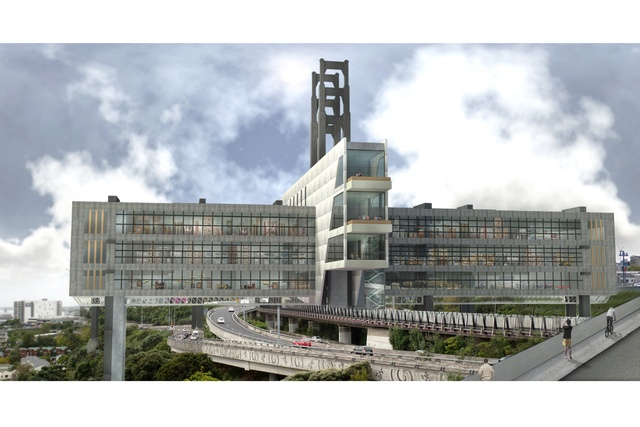 SANNZ: So you work while studying? Roughly how many hours a week and how do you balance this with your study commitments?
ZJ: I did work just over 11 hours a week which was a good amount for me. Although, I have just finished up with my part time job so I can fully focus on my thesis to get it all wrapped up before Christmas (I don't have much an option as I fly out of the country on December 20th!).
SANNZ: What music or artist has helped you get through architecture school?
ZJ: Where to begin… Being able to listen to music whilst studying is quite possibly the best thing about this degree. I spend large portions of my week listening to music and my taste varies widely. Like anything, I do have a few favourite flavours though… Start with a bit of jazz-rap and RnB like The Roots, Jurassic 5, Cunninlynguists or the Internet then transition into some psychedelic rock of 60s and 70s like Pink Floyd and Hendrix all the way up to the more contemporary Unknown Mortal Orchestra and Tame Impala. I also like to mix it up with a bit of indie rock like Alt-J or Kings of Leon, or a 70s sing along from Neil Young or Cat Stevens. I could go on forever here…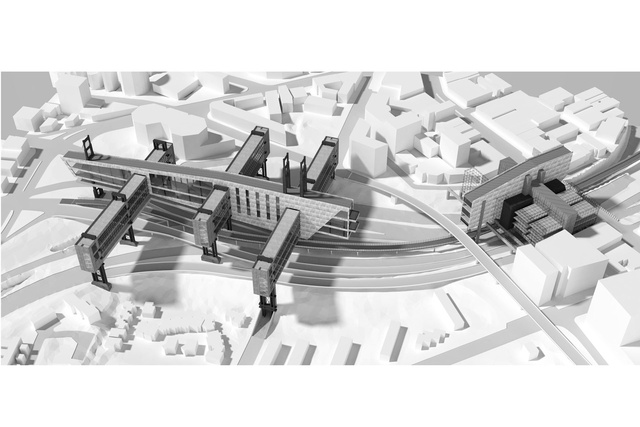 SANNZ: Where are you from? What's your opinion of the architecture or built environment there?
ZJ: I grew up in Hawke's Bay, an area where our only real claim to architectural fame was built in the 1930s in Napier post-a monster of an earthquake. It is great how the area has embraced Art Deco and looked after it so well that is regarded as one of the best examples of this design era alongside Miami, FL.
I lived in what could be defined as classic suburbia in Havelock North, low-density spread out, large backyards. I quite like the contrast between home and Wellington with its rows of town houses and denser built environment. I love the density of the city, but it's always nice escaping back home for a weekend to the peace of suburbia.
SANNZ: What keeps you occupied outside of study?
ZJ: Sport, friends, and family (not in any particular order). I play basketball, volleyball and netball each week which keeps me fairly busy outside of uni work. Any and all extra spare time I have after that is spent with friends and family. As soon as I leave uni, my brain turns off. I can't stand doing work from home and am stupendously unproductive working anywhere outside of studio.
SANNZ: What do you enjoy most about architecture school? Or, what will you miss the most about architecture school when you leave?
ZJ: The people. And the holidays.
The Show Us Your Thesis series is thanks to the Student Architecture Network New Zealand and to the students involved. Read more interviews here.