Social pics: 2013 Interior Awards Evening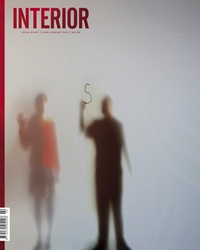 The eight winners of the 2013 Interior Awards were announced and celebrated in style at an exclusive evening event, held at Auckland's Ponsonby Central on 20 June.
Preview copies of the June issue of Interior were distributed to attendees on the night. The annual Interior Awards, presented by Interior, recognises and celebrates excellence in the New Zealand commercial interior sector.
Scroll through the image gallery above to enjoy snapshots from the Awards and Networking Evening.
Click here for the reveal of the 2013 Interior Award winners.