Young Danish practice Spektrum Arkitekter presented its socially-minded, evidence-based approach to architecture during NZIA Wellington Branch's recent 'City Talks' lecture series. Vanessa Coxhead and Guy Marriage report.
Switching the harsh Danish winter for two months' exploring down under − courtesy of a grant from the Danish Art Foundation − sounds like a darn good deal. But Spektrum Arkitekter's partners, Sofie Willems and Joan Raun Nielsen, weren't the only ones to benefit from their recent trip to New Zealand. The grant's aim to 'Share Your Practice' provided the opportunity for Spektrum to present their socially-minded and rigorously evidence-based approach to architecture to audiences in Wellington, kicking off the NZIA Wellington Branch's 2016 'City Talks' series, and at an informal breakfast in Auckland hosted by Architecture+Women•NZ.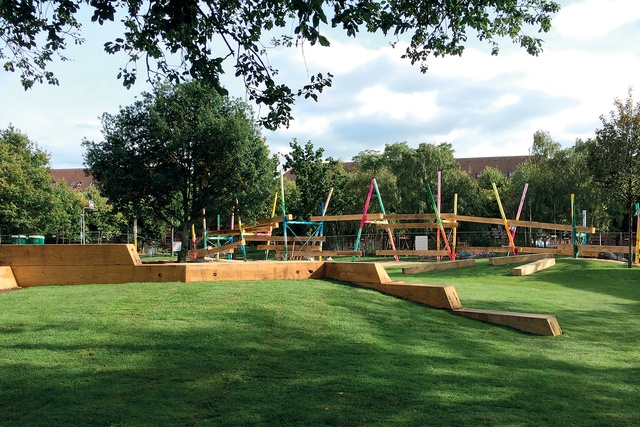 Spektrum Arkitekter is a young architectural studio whose work integrates architecture, landscape architecture, urban planning and citizen involvement. Based in Copenhagen, Denmark, Willems and Nielsen began their Wellington talk with a discussion around architecture that maintains the user as a central and integral component of their work, in cooperation, development and construction.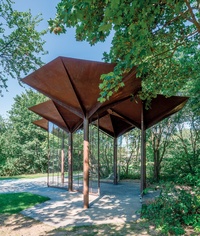 On its project for the Nørrebro Folkets Park (People's Park), a site being left to decay since 2004, Spektrum worked with a diverse group of existing and former locals to try and form a coherent response, holding events such as picnics and workshops to achieve the best for everyone. The 'steel monster' of the existing bridge across the park was retained to provide a framework to work with, supporting the continued existence of the park as a home for activism and refugees, but enhancing it for others to enjoy as well.
Indeed, Willems and Nielsen seem to thrive on the process of picnics. They say that the process of place making is akin to laying out your picnic blanket, sitting lightly on the land and, then, adding layers of meaning to it, rather than activating broad, sweeping gestures that may have little to do with the site. The social awareness of the space creates room for the people without imposing design aesthetics on them, but seems to let the response grow naturally from the site.
In their Udeforsamlingshus, a recreational, semi-outdoor community hub in the small rural village of Fjelstervang, Spektrum helped the community create a building where the door is never locked − a design-and-build process that we rarely see in New Zealand. Thoroughly enjoyable and opening our eyes to a different way of design, Spektrum is one to watch out for.