Partner Content: Workplace experts Unispace predict the "death of the desk" by 2020, outlined in the recently released report "Workplace 2020".
Workspace design experts Unispace believe that the traditional office will change irrevocably in as little as five years, and this includes the removal of traditional desks from many buildings. Unispace has published the findings of a comprehensive international interview program to assess how we will be using office space by 2020.
The industry is predicting the biggest shake up in the history of offices during this time, in the report "Workplace 2020", which includes interviews with more than 100 heads of real estate from the world's leading firms including KPMG, Cisco, Adidas, GE, Accenture, Boston Consulting Group, Regus, Deloitte, UBS, Chevron, CitiGroup, and Ashurst.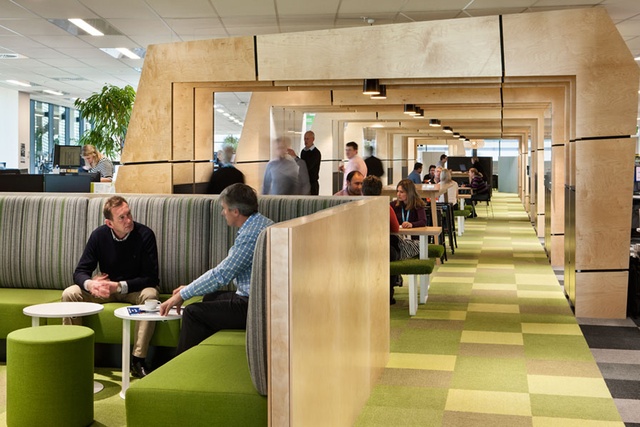 Brian Tolman, Unispace Global Design Director, said: "In the next five years we are going to see significant change to the way that business occupies space with the barriers between home and the office breaking down even more.
"Companies are going to occupy much less space as workforces become increasingly transient. The vast growth of the "contingent workforce" – the new army of part-time workers, consultants and one-man bands which number 48 million in the US alone – and rapid evolution in technology mean that employees don't want to sit at the same desk, five days a week for 48 weeks a year. The traditional desk is dead as far as progressive design is concerned.
"With the new generation of millennial managers taking up key roles from Gen X and Baby Boomers, more flexible ways of working are being encouraged and office boundaries are blurring. The modern office needs to focus on maximising collaborative spaces with human interaction being the key focus of being physically present in the office. The office will perform a vital social/family function by becoming a hub that people go to in order to interact and socialise."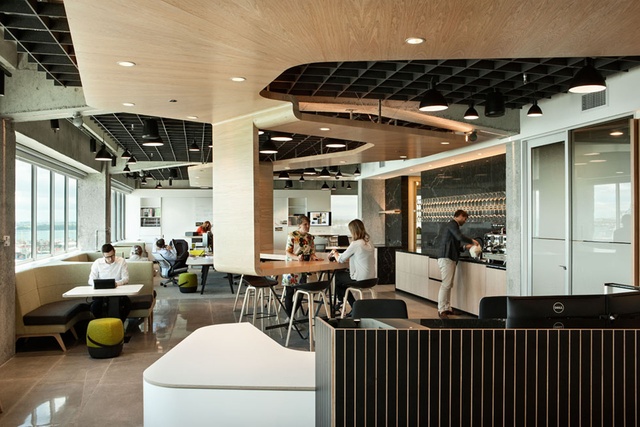 Key report findings include:
- "Functional collaboration" will become the key driver for business space
- The notion of the personal, assigned workspace will cease to exist
- Offices will promote opportunities for coworking within the workplace
- Move from sit to stand work settings for added health benefits
- Spaces dedicated to simply using the phone
- An increase in workplace transparency whereby customers and even the wider community can be invited into the heart of an organisation.
Technology-Enabled Workplaces
Using technology-enabled spaces was flagged in the survey as a key element to improve worker engagement and introduce creativity to the workspace with all companies indicating they would be increasing technology spending by 2020.
Unispace global design director Simon Pole says: "A few years ago, the average spend on technology was 10 per cent, compared to 30 per cent for services and the remainder on partitioning and furniture. Fast-forward to today, and the technology spend has nearly doubled at 18 per cent. Clients are now investing in artificial intelligence (AI) to drive greater efficiencies in the process and data analysis fields."
"AI is going to be the holder and dispenser of knowledge as it learns and retains information better than we do. Looking back at history, industrialisation minimised the repetitive work in manufacturing, ultimately moving us into a knowledge economy. AI will move us from a knowledge-based economy into a new creative economy, which is enabled by data enabling smart analytics to support business decisions."
For example, one of Unispace's clients is investing in facial recognition technology and biometrics to allow a frictionless and seamless user experience throughout their entire workplace. This will not only enable a customised experience when using the spaces within, but align with the organisation's vision for wellbeing and employee recognition programs.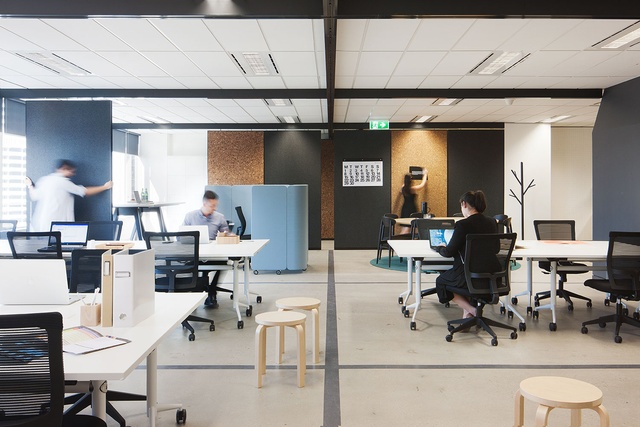 Employee Wellbeing and Psychological Benefits
Employee wellbeing is a key focus for global workplace strategy, which includes subsidised gym memberships or fresh fruit, but many firms are taking this further in trying to understand the deeper psychological benefits of a holistic workplace program.
"We're seeing increased variety, organic planning and more 'homelike' qualities in the workplace," says Tolman. "It's really the end of the office feeling "office". It's about wellbeing in the workplace, strong value in design, in uniqueness, in great amenities that support the enterprise goals – it's not just "playing" at work."
Improving wellbeing within the workplace environment included creating opportunities to encourage movement, integrating outside space with inside space and providing quality basic needs like natural light, fresh air and flexibility.
Some firms including IT company Akamai now even hire wellness trainers and provide classes on this theme to promote the mental and physical health of employees.
More information on the "Workplace 2020" report can be found here.
ArchitectureNow works with a range of partners in the A&D supply sector to source appropriate content for the site. This article has been provided by Unispace.