Efficient beauty: The Japanese House
Colin Martin visited an exciting new touring exhibition that examines 70 years of house design in Japan since World War 2.
An estimated 4.2 million houses were ruined in Japan during World War 2, causing a critical post war housing shortage. The Japanese House: Architecture and Life after 1945 examines how Japan dealt with this immediate crisis and presents many extraordinary, and internationally influential, modern and contemporary architectural designs built there over the past 70 years.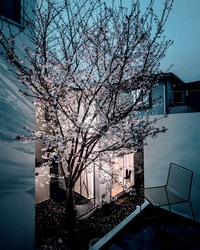 It's an engrossing exhibition, with a serene design that belies the Barbican Art Gallery's Brutalist concrete interior. Although the curatorial narrative begins on the gallery's upper level, the exhibition's tone is set at the lower-level entry, where a full-size recreation of Pritzker Prize winner Ryue Nishizawa's minimalist Moriyama House (Tokyo, 2005) transports Barbican visitors to Japan. It's possible to walk through some of its 10 individual units and linking courtyard gardens. Other units are glimpsed from the gallery's staircase and upper-level balconies.
It's a show-stopping introduction to contemporary Japanese urban architecture, complemented by another accessible structure, a quirky, full-size (but tiny) tea house (2017) set within a topiary garden, commissioned from architect and architectural historian Terunobu Fujimori. Its hand-charred exterior and white-plastered interior acknowledge the importance of material, hand-making and fantasy in Japanese design. The gallery lighting is programmed to change within every hour, evoking daily changes in natural light between dawn and dusk, creating another experiential dimension.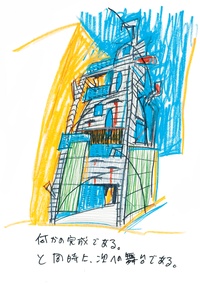 More than 200 exhibits, relating to houses designed by over 40 Japanese architects across seven decades, are displayed thematically and semi-chronologically in bays opening off two sides of the gallery's double-height void. They comprise scale models in different media, drawings, photographs, many taken by unknown photographers for Shinkenchiku (distributed internationally as The Japanese Architect), and popular Japanese films portraying domestic dramas.
The Raymond House and Studio (Minato, Tokyo, 1951), designed by American architect Antonin Raymond, combines functionalist modernism with Japanese craft. It expresses what his wife, Noémi Raymond, who designed interiors, furniture and textiles, called the "efficient beauty of Japanese houses – do away with what you do not need and let the necessary things be simple and beautiful".
Japanese architect Kenzo Tange was photographed relaxing in his own home, the A House (Setagawa, Tokyo, 1953), which synthesised Japanese tradition with modernism. Both these houses, like many others exhibited – which would now be considered historic and worthy of preservation, such as Toyo Ito's White U (Nakano, Tokyo, 1976) house for his widowed sister – were demolished.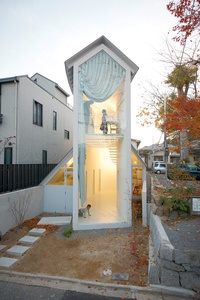 Other highlights include Hideyuki Nakayama's O House (Kyoto, 2009) on a tiny plot and Sou Fujimoto Architects' House NA (Tokyo, 2011), remarkable for its ethereal transparency. It's the antithesis of the enclosed houses designed in the 1970s as interior sanctuaries from urban overcrowding and pollution, such as Tadao Ando's Row House (Sumiyoshi, Osaka, 1976).
Throughout, the exhibition curators emphasise how Japanese architects consistently critiqued social and economic changes within the country and designed innovative domestic solutions for the Japanese population's changing lifestyles. An exemplary catalogue, edited by Pippo Ciorra and Florence Ostende (Marsilio Editori, Venice, 2016), provides some consolation for those unable to see the exhibition in London or Tokyo.
The Japanese House: Architecture and Life after 1945 runs until 25 June at the Barbican Art Gallery, London, then at the National Museum of Modern Art (MOMAT), Tokyo, from 19 July to 29 October.