The people's place: why design shouldn't just be for architects
Benje Feehan, associate director at Ignite Architects, writes on why design shouldn't just be for architects.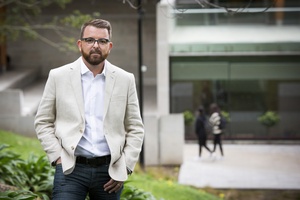 Architects are more in demand than ever, amid the pressure of building homes faster and creating the infrastructure to serve our ever-increasing population. While it's a great problem to have, the skills shortage is the flip side of the coin. At Ignite, we've been proactive about training staff from within, but the thirst for quality design and liveable spaces is unquenchable.
So why don't we get help from the experts on our towns and cities – the people who live there?
I'd love to see New Zealand architects engaging more at all levels of the community to take advantage of the ideas floating around. It's healthy to have debate around how our cities and towns should function, and disrupt convention in a positive way. I believe in our ability as architects to facilitate bigger conversations around place and community. Tactical urbanism, one name for a grassroots movement that allows community groups, artists and residents to experiment with their own ideas through design for their neighbourhoods, is a great way to open these discussions.
Rather than taking the place of traditional architects, community-inspired movements like tactical urbanism help drive redevelopment and encourage conversations between planners and the people who live in their towns or cities.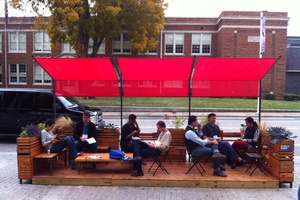 While councils are careful to get feedback on projects they've started, what happens the rest of the time? There's room for more collaboration on ideas which are at the early stages of conception, the ones that haven't been identified by city planners yet. The other question is how do you get people engaged who don't typically participate in what their council or design professionals are doing?
Events like PARKing Day, a movement that started in San Francisco whose participants have erected temporary urban farms, parks and even a free bike repair shop in single parking spaces, have allowed planners to see what people's priorities are, and what might be lacking in different neighbourhoods. What the projects do is give residents of a place a chance to test-drive their vision, while planners can see which ideas work best without the expense of actually building them first.
Across the US, the tactical urbanism movement has taken placemaking to the people, letting local communities experiment with temporary shops, structures and streets. Organisations such as Dallas-based Better Block team up with local activists, designers and artists to transform neglected areas using inexpensive, makeshift interventions like planter boxes and dashes of paint.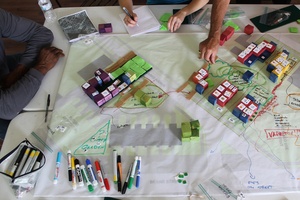 They create pedestrian zones, invite business owners to take over empty shops for the day, install temporary seating and lighting and many other urban features so people can see what their neighbourhood would look like with a little inspiration. Although the events are temporary, the results can be surprisingly permanent. After one Better Block project, home vacancy rates in the area dropped from 75 per cent to only 10 per cent.
While we're all familiar with under-used squares being turned into skating rinks in winter, the difference with community guerrilla design is the budget, the ultra-short timeframe – usually a day or two – and who is doing the organising. The community-led nature of these efforts is what makes them so important. The point of tactical urbanism is that it can be done easily and for very little capital investment, removing the major barriers for community organisations without large – or any – budgets, although sponsorship from businesses is of course welcome in the right scenario.
The huge benefit of this approach is that multiple different prototypes can be trialled quickly to find the one that works best, avoiding unpopular developments that reach a point of no return while costing a great deal of money.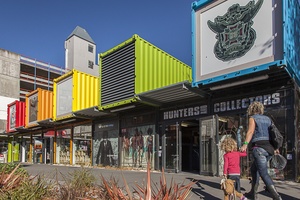 And there are signs this approach is spreading to New Zealand. Christchurch's Re:Start container mall is probably the best-known example of a grassroots project launched by local property owners and sponsors that was intended to get people back into the city after the earthquake.
Although it has lasted an impressive five years rather than a day, it shows Kiwis are already thinking creatively about how they can transform their own cities without going through the official channels of long-term council plans and resource consents.
Auckland Council is now encouraging tactical urbanism in its own city, via resources like the Auckland Design Manual, which provides tips to would-be guerrilla designers. The Wynyard Quarter hosts a pop-up container library, funded via a $65 donation from Waterfront Auckland, with furniture from local freecyclers. While this doesn't strictly fit the mould of public enterprise, and it's also a long-lived installation, the shoestring nature of the funding certainly captures the right spirit. It's fantastic to see how quality design is promoted and encouraged, no matter where it comes from.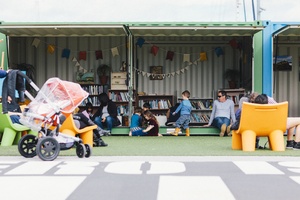 However, for tactical urbanism to be successful and useful to planners and architects it's essential to talk to the people who attend, and ask the important questions: Do they like it? Would they return if the project was made permanent? What would they do differently – and above all, why? This will ensure learnings are captured and save time and resources when a permanent design is considered.
There's no such thing as a community without people, and they should be at the core of everything we do. We shouldn't be afraid of letting them take the lead in informing potential outcomes.
Certainly, getting the community actively involved in the design process, backed by the experience and skills of professional architects and planners, can only encourage ground-breaking ideas. As the hugely successful events overseas show, people are genuinely interested in engaging with where they live, if given half a chance.