Two new principals appointed at The Buchan Group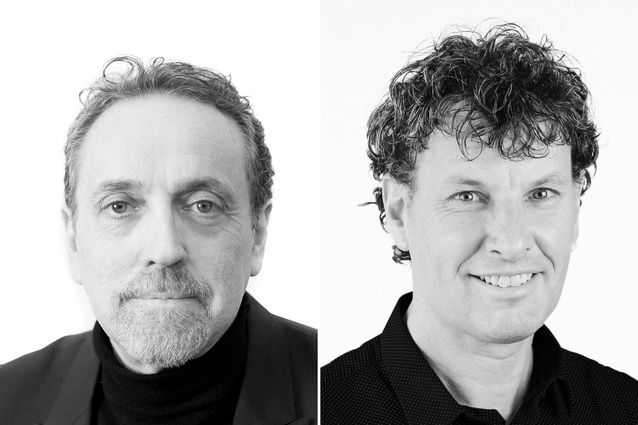 Design firm The Buchan Group has appointed two new principals, Rob Guild and Robert McFarlane, to its New Zealand practice. Their appointments follow recent strong growth in the New Zealand offices and history of designing and delivering a wide range of projects across the country.

Most recently the Group won the 2016-2017 Asia Pacific Property Awards for Retail Development and Retail Architecture for its work on NorthWest Shopping Centre at Westgate. Other major projects underway in design and construction include Tauranga Crossing, Pegasus Town Centre, Sylvia Park Auckland, Manuka Bay Lodge and The Bay Hill, Timaru.
Rob Guild is an award-winning architect who has delivered iconic and functional designs to some of New Zealand's leading companies. With 25 years' experience in design, project leadership, business development, administration and management, Rob joined The Buchan Group in 2013. Since then Rob has been the project architect for the Waitakere Mega Centre, Tauranga Crossing Shopping Centre, Auckland Airport retail upgrade and the SkyCity Hotel Hamilton.
Robert McFarlane spent almost two decades working for global architecture firm Foster + Partners in London and establishing and managing offices in Singapore and the United Arab Emirates. He has worked on a wide range of international projects at all levels from concept to completion, encompassing master planning, transportation, commercial, mixed-use, residential, hospitality, institutional, civic and cultural buildings. Examples include the Arts & Cultural Quarter, Central Market Redevelopment and the Sheikh Zayed National Museum in Abu Dhabi.
Current Auckland practice principal, David Thornton commented, "Rob and Robert not only increase the firm's leadership base in New Zealand, but also bolster our skills and expertise particularly in mixed-use. Both principals have a passion for architecture and design and are committed to delivering the very best outcomes for clients and end-users."