Jasmax's Ivan Mercep Award
Celebrating innovation, personal growth and design excellence, Jasmax's Ivan Mercep Award has been dually awarded to architectural graduate Arnika Blount and marketing communications manager Sarah Rothwell.
The winners of the award were announced on 4 December by Ivan's son, Simon Mercep, at a special ceremony held at the Jasmax Auckland studio and streamed to Jasmax's four offices.
An initiative for Jasmax employees, each winner of the Ivan Mercep Award receives $5,000 and a week of paid exploration time to pursue a personal development opportunity that will in return offer benefit back to the wider practice. Whilst the award was re-launched in 2015 after a 7 year hiatus, the announcement of two recipients of the Award is unprecedented.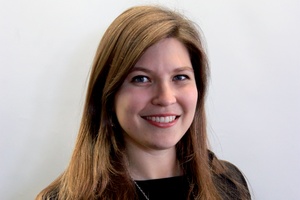 The entries for the Ivan Mercep Award ranged from market and art pavilions, to a raucous cross-country charity race through India. The two winning submissions focused on overseas trips to learn from leaders in Arnika's and Sarah's respective fields of architecture and marketing communications.
Arnika's 'Rethinking Patterns', will fund her attendance at the AA_Aarhus Visiting School Workshop, in Denmark in 2016. In conjunction with London's Architectural Association, Aahaus School of Architecture hosts a summer workshop; an intense 10 days of workshops exploring computational tools in design and fabrication under different scales of architecture, through manipulations with geometry. Arnika will return with knowledge that will place her at the forefront of computational design and thinking in New Zaland.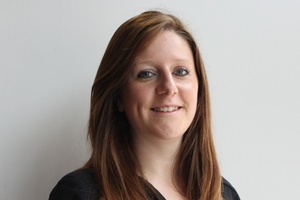 Sarah's 'How to Lead the Way in Architectural Marketing & Communications' manifested from the perspective of a non-architecturally trained communicator in an architectural world. Sarah's proposal looks to visit internationally-renowned communicators in the architectural and design industry in 2016, to understand how curation of thought-leading knowledge makes it from grey matter, to paper and into the world at large, and to understand how this communication is engaged with and utilised.
Jasmax principal Jerome Buckwell, who is responsible for the reinstatement of the Ivan Mercep Award, commented, "The quality of all the submissions was impressive, and as a result, the judging process was surprisingly emotional. Ivan was a humble designer and powerful educator within the practice, and the depth of quality of entries for his award, is reflective of the legacy he's left behind."