Warren and Mahoney appoints executive trio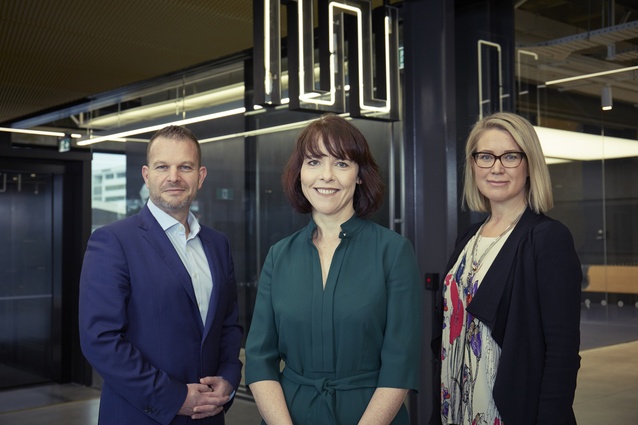 Warren and Mahoney has just announced a trio of executive appointments to assist and manage the expansion of the practice in New Zealand, Australia and the Asia/Pacific region.
The appointments, which are newly created positions, include:
Amy Phillips – Group Brand and Communications Officer
Aaron Beveridge – Group Chief Financial Officer
Sarah Coleman – Chief People and Culture Officer.
Warren and Mahoney's managing director Peter Marshall said that he and his fellow directors recognised that, for the practice to reach its next stage of development and growth, it needed to introduce people with a wider range of specialist knowledge and skills.
"While as architects we clearly recognise the importance of business in the way we interact with clients, we realised we needed to import greater in-depth expertise in order to communicate more strongly with our end users – our clients and the people and communities that inhabit our buildings.
"We are growing and becoming more sophisticated, as is the world we occupy, and to bring the best service to our clients, we need to have people with special skills for specialist jobs."
Marshall said these appointments would allow a return to "our core expertise and skills as architects."
Over the past decade the practice, which last year celebrated its 60th anniversary, has expanded from a staff of 90 to its current team of around 290 people in seven studios in both New Zealand and Australia.