Winners: 2017 NZIA Central Innovation Student Design Awards
Lucy Vete of the University of Auckland was announced as the winner of the 2017 NZIA Central Innovation Student Design Awards, after two days of presentations and judging in Auckland.
The Student Design Awards, which is recognised as New Zealand's leading student architecture competition, is contested by four finalists from each of the three schools of architecture – the University of Auckland, Unitec, and Victoria University of Wellington.
Lucy, who attended Western Springs College before commencing the five-year architecture course in Auckland, received $5,000 and a travel grant for her project – an imagined architectural scheme in Tonga.
The awards jury, which was convened by NZIA president Christina van Bohemen and included Auckland architect Jon Rennie and Sydney architect Rachel Neeson, said Lucy's entry was "an impressive exercise in cultural exploration and site development."
"The imaginative project was coherently realised and excellently presented, and the architectural spaces it proposed were well-drawn and compelling."
The awards jury gave two Highly Commended awards, which came with a $1,500 travel grant.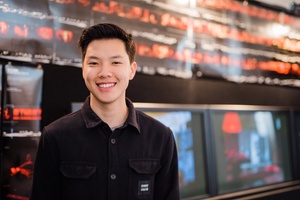 One Highly Commended award went to University of Auckland student LeWin Choy, who attended Hamilton Boys High School. The jury described LeWin's project, which comprised physical models, videos and computer renders, as a "sophisticated response to the challenge of presenting a multidimensional narrative."
The second Highly Commended award went to Victoria University of Wellington student Gerard Finch, who received his secondary school education at Dunstan High School.
Gerard's project, which proposed a modular system designed to make building construction more efficient and less wasteful, was praised as a very impressive attempt to find a solution to a significant problem. "It is to be hoped that Gerard's exhaustive work has a continued life beyond this thesis project," the jury said.
Jury convenor Christina van Bohemen said the jury was inspired by the work of the students, and heartened that such talented young people were about to enter the architectural profession.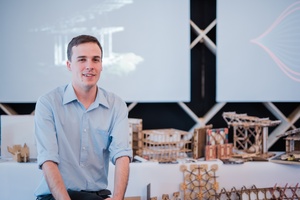 "There was a huge variety in the type, scale and nature of the projects the jury considered, and a refreshing presence of imaginative projects that dealt with complex issues such as pollution and the provision of clean water, building in sensitive eco-systems and making better use of suburban space."
As well as the winning and highly commended students, the finalists in the 2017 NZIA Central Innovation Student Design Awards were Mustafa Mora and Ayla Raymond Roberts (The University of Auckland); Marisha Aya, Andrew Frankum, William Howse and Hannah Stephenson (Unitec); Ryan McCully, Stacey Mountfort and Jessica Wright (Victoria University of Wellington).
The awards are organised by the New Zealand Institute of Architects with the support of the schools of architecture and co-sponsor Central Innovations, a supplier of architectural design software tools.