Winners: A+W•NZ Dulux Awards 2017
The winners and finalists of Architecture+Women's A+W•NZ Dulux Awards 2017 were announced at a lively awards evening at City Gallery Wellington on 26 August.
These awards aim to recognise women in developing and full careers, with an emphasis on contribution to architecture, rather than on individual designs or buildings.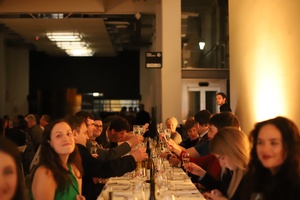 The winners and finalists come from a variety of backgrounds, practices and areas of the country, and represent the growth of women in the field of architecture.
The awards are by nomination, which helps to foster a sense of collegiality among the architectural community, and self-nomination is allowed with the intention of counteracting Kiwi modesty.
The jury for this year's awards comprised Brit Andresen (Emeritus Professor, UQ, Andresen O'Gorman Architects), Sharon Jansen (Sharon Jansen Architect), Anna Tong (CAAHT Studio) and Dave Strachan (SGA).
Winners of the A+W•NZ Dulux Awards 2017 below: 
Chrystall Excellence Award
(celebrating the full and rich career of a female in the field of architecture)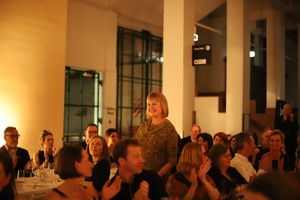 Munro Diversity Award
(celebrating those who work hard to support diversity in the field of architecture)
Lindley Naismith of Scarlet Architects
Wirihana Leadership Award 
(celebrating a developing career for females in their second decade after graduation)
Maggie Carroll and Jessica Barter of Bureaux
Finalists below: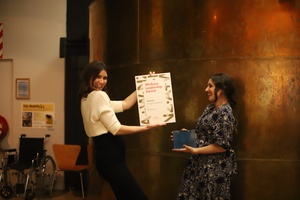 Mary Henry of Jasmax
Natasha Markham of Markham Architecture and Urban Design
Rogan Nash Architects – Kate Rogan and Eva Nash
Sophie Wylie of Artifact Property
Briar Green of Pearson and Associates Architects
Clare Athfield of Athfield Architects
Megan Edwards of Megan Edwards Architects
Scarlet Architects – Jane Aimer and Lindley Naismith
Dorita Hannah 
Gillian Macleod and Jackie Gillies
Jane Hill of Chow:Hill
Jade Kake 
Each winner received a certificate and a beautiful cast-glass trophy made by Auckland architect and glass sculptor Ainsley O'Connell.
More information on all the winners and finalists can be found in the forthcoming September issue of Architecture New Zealand and on the Architecture+Women website.