Masterclass in the Blue Mountains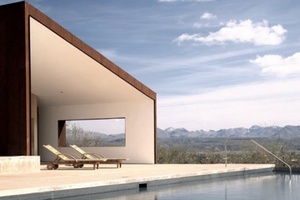 Richard Leplastrier, Peter Stutchbury, Lindsay Johnston and US architect Rick Joy conduct a week-long masterclass in the Blue Mountains for practising architects, academics and graduates.
The masterclass will take the form of a studio-based charette undertaken in small groups on a site within walking distance of the venue. This will be supplemented by talks and tutorials from the "masters," with presentations and critiques on the last Friday.
"Masters" and participants will stay together at Jemby-Rinja Eco Lodge at Blackheath.
Cost: approximately AU$3,300.