At the Waters Edge exhibition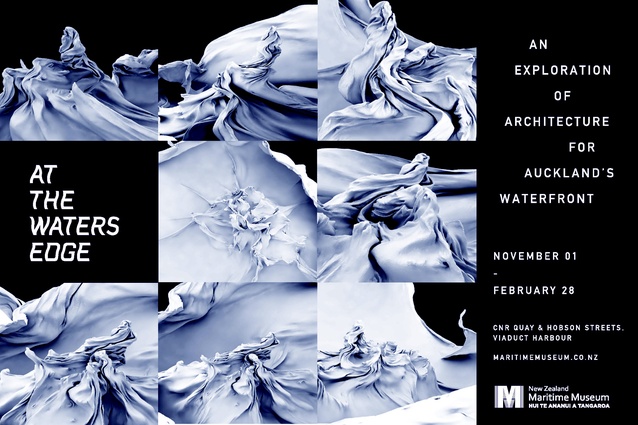 Ethereal imagery alongside compelling conceptual drawings and models make up the latest exhibition At the Water's Edge, which runs from 1 November until 28 February at the New Zealand Maritime Museum. The exhibition features work by third year students from the University of Auckland's School of Architecture.
The students explored disruptive technologies including self-drive cars and ferries, looking at how they could influence our future urban landscape. The projects were based on the changing landscape of the water's edge and sites included the historic foreshore of Beach Road, and the current Wynyard Quarter.
The resulting drawings and models on display were created from a combination of physical and computational processes applied to both material and digital models. "The use of parametric tools emulates the design process architects go through when considering various options, to be accelerated and expanded," says design tutor Tom Locke. 
Exhibition curator Jaqui Knowles says Auckland's waterfront in the city has undergone considerable change since land reclamation began in 1859 and development continues today. "It's exciting to look at the work created by this group of students and consider not only how architecture has changed over the years, but how it may evolve in the future," she says.
Visitors to the exhibition will be able to share their ideas on what they would like to see established on the industrial area on Wynyard Wharf that is currently called 'The Tank Farm'. Originally, allotment gardens were planned for this area. 
A Pecha Kucha event is also planned for mid-February, which will focus on waterfront design and development.