Future Islands at Adam Art Gallery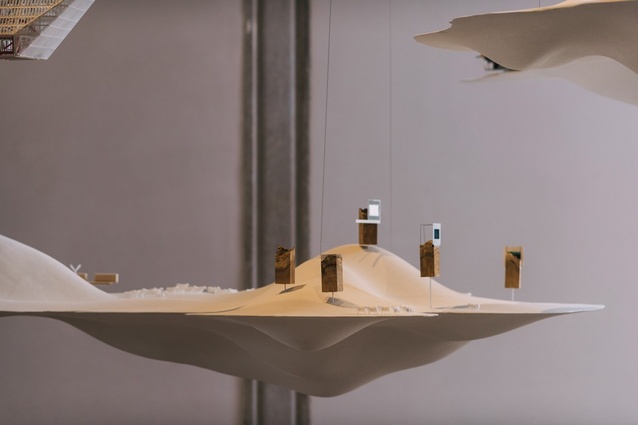 Future Islands, which was New Zealand's exhibition at the 2016 Venice Architecture Biennale, is exhibited at Wellington's Adam Art Gallery until 17 December.
The exhibition focuses on the practice and promise of architecture in this country – a small, open society that is diverse, changing and economically (and seismically) vulnerable.
In the exhibition, a grouping of floating forms – light, tough shells fabricated by a boat-building company – occupy a sea of space. Models of more than 50 architectural projects are arranged on or near, these 'islands'.
Future Islands includes many unbuilt and purely speculative projects. The exhibition seeks to provide many perspectives on the one place. In this, it draws inspiration from one narrative in particular: Italo Calvino's allegorical novel Invisible Cities, in which the Venetian merchant adventurer Marco Polo entrances Kublai Khan with stories of wondrous places he has encountered. All these places, it turns out, are the same place – Polo's own city.
Free entry.