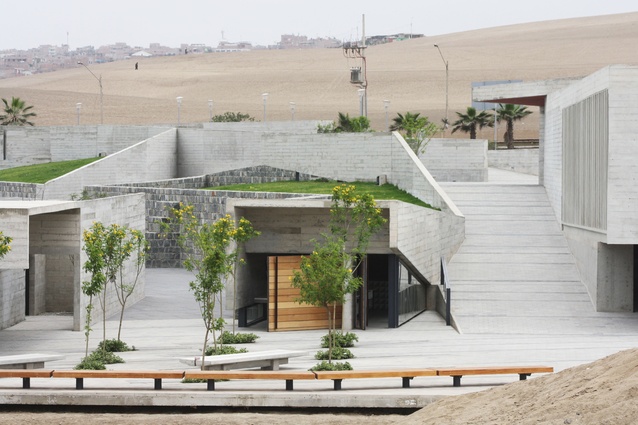 Cristobal Palma will present the keynote presentation at the Moving Spaces symposium, which runs on Friday 22 and Saturday 23 September.
Moving Spaces is an interdisciplinary symposium that will bring together academics, practitioners and researchers to address the expanded field of architectural filmmaking.
Cristobal Palma is an architectural photographer and filmmaker based in Santiago, Chile, where he founded Estudio Palma.
Palma studied at the Architectural Association (AA) in London before practicing as a photographer focused primarily on architecture and urban landscapes. His editorial work includes commissions for: Monocle, Wire, The New York Times and Domus.
In 2010, Palma began to produce short architectural films and his work has been shown in Canada, Colombia, Portugal and Italy. In 2012, Palma's film work was presented at the Chile Pavilion at the 13th Venice Architecture Biennale. In 2013, his film Piling Up won 'Best Architecture Short Film' at ArqFilmFest in Santiago, Chile.
Other speakers include:
Chris Brown and Dawid Wisniewski – senior visualisers, Warren & Mahoney Architects
Louise Mackenzie – Cinecity Architectural Film Project, Swinburne University of Technology, Melbourne
Andrew Denton – Head of Department, Postgraduate Studies at the School of Art and Design, Auckland University of Technology
Professor Thomas Mical – Head of School, School of Art and Design, Faculty of Design and Creative Technologies, Auckland University of Technology
Both the keynote talk and symposium and screening are free to attend but registration is necessary.
Register here.