Architecture New Zealand, September 2015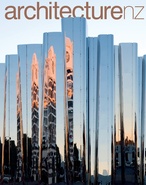 September 2015 (Issue 5)

Joel Cayford discusses the Council's proposed sale of Queen Elizabeth Square in downtown Auckland and its implications.

Labelling tools are now helping architects choose material products to help sustain the health of a building's occupants.

An interview with the Venezuelan architect dedicated to resuscitating inactive landscapes and degraded social contexts.