Architecture New Zealand, January 2017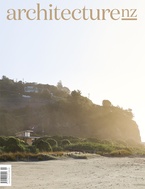 January 2017 (Issue 1)

Guy Marriage investigates the effects of the recent 7.8-magnitude Kaikoura earthquake on Wellington's city buildings.

The first in an ongoing series by Bill McKay and Jason Mann on the long-neglected architecture of the South Pacific.

A new surf club, designed by Wilson & Hill Architects, sits both confidently and modestly on the golden sands of Sumner Beach.

Christchurch's Burwood Hospital has been redeveloped in a collaboration between Jasmax, Klein Architects and Sheppard & Rout.

We invited five Kiwi architects who attended the prestigious event last year in Berlin to talk about their experiences.

Colin Martin visited John Pawson's new revitalisation of the spectacular Design Museum in London.