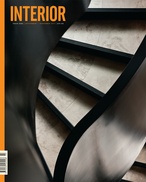 September 2011 (Issue 1)

Ex-pat kiwi Christopher Hall on living and working in Istanbul.

Brendon Reid talks building technology with Interior magazine.

'Strat' me up! Mark Gascoigne, from Gascoigne Associates, recounts the origins of his fascination with classic guitars.

New Zealand business leaders and government need to develop more efficient and flexible terms for commercial leases.

Edited by Jonathan Olivares of Phaidon, this book features designs by some classic designers.