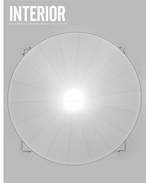 December 2014 (Issue 14)

Interior talked to the group vice-president of design for Formica about the world's premiere design fairs and uncovering early trends.

Surrounded by an awe-inspiring and ever-changing landscape, this retreat blends restraint and comfort into a wholesome mix.

Otago's civic heart receives a major retrofit and much-needed interior makeover.

Seeking to bring natural light and easy navigation to this gallery, its designers summoned sculptural forms and choreography.

Retail spaces are transforming an industrial enclave off Auckland's Ponsonby Road into a vibrant fashion hub.

A mid-range hotel achieves the mood of a four-star equivalent thanks to clever design and… fresh bread.