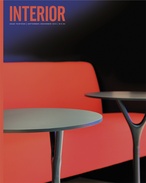 September 2014 (Issue 13)

A dynamic trio of Kiwi expats in New York have recently shifted their caffeine dispensary Happy Bones.

Olivier Delhomme, the brains behind brand FR-One, speaks to Interior about fire and his mission to quench it in style.

Grupo Habita has been quietly reshaping the boutique hotel sector south of the United States border.

Interior magazine explores the local food-truck scene.