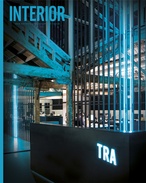 June 2015 (Issue 16)

The holistic designers shoot the breeze with Interior about their projects through to imagining the future of craft.

Though understated, these contemporary crematoria are no less evocative than ornate cathedrals of history.

A glimpse inside the Supreme Supreme café space, with highlights from Coffee Supreme's hospitality aesthetic.